LM Woman #45 / Lesley Crawford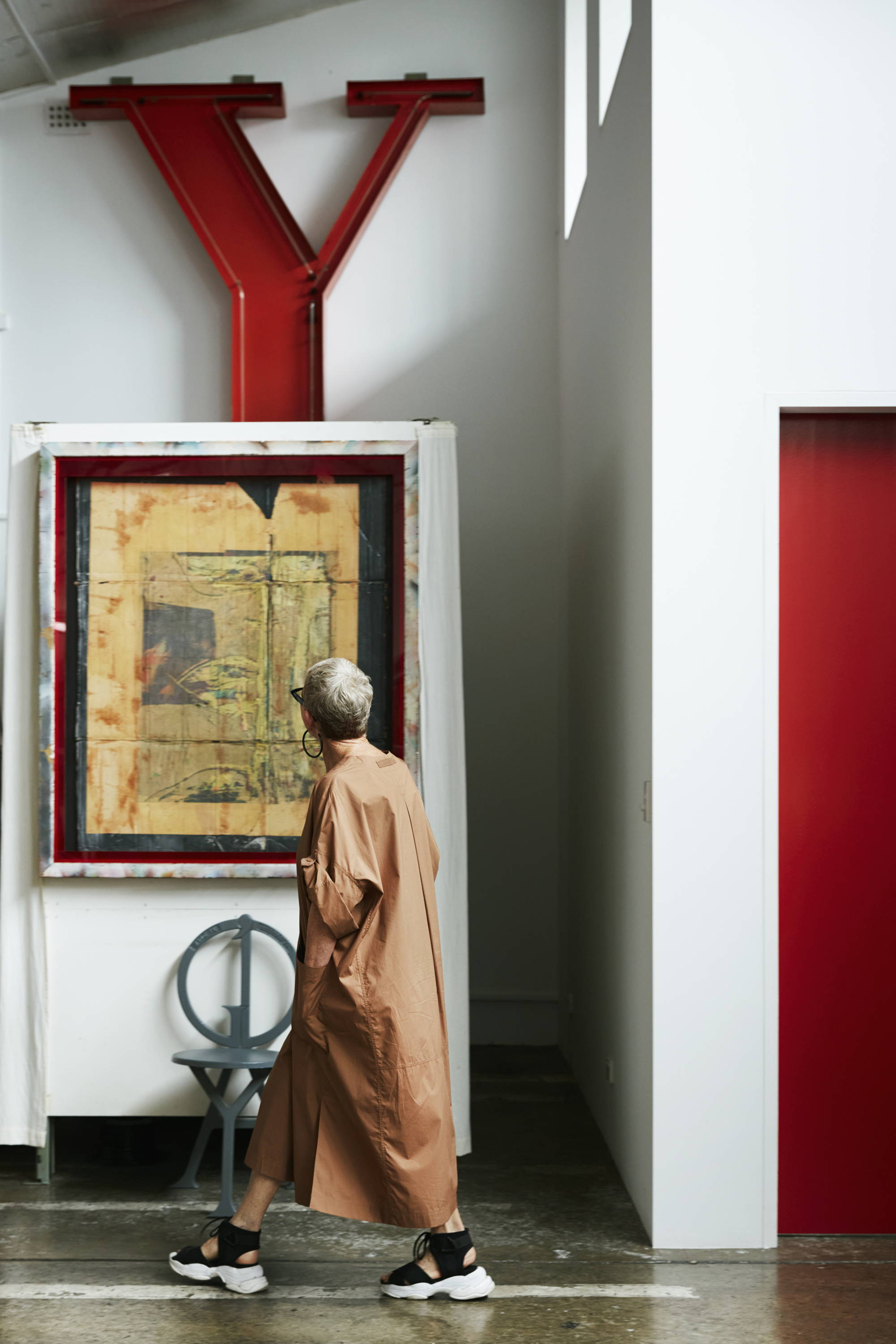 LM WOMAN #45 / LESLEY CRAWFORD
LM WOMAN #45 / LESLEY CRAWFORD
Lesley Crawford is a joy. As a one-time set designer, she shaped spaces and as a long standing stylist on SBS she dressed others. Now an icon of style in her own right she shows how a lifetime of collecting, seemingly randomly, has resulted in a home she loves deeply and a style that in her own words has elements of 'woosh woosh woosh!'
Your place feels exactly like a creative warehouse should. How would you describe what is going on in here decoratively?
The blue shed was a spare car parts warehouse when we bought it - so the bones are industrial and the rest is very eclectic. It houses everything from neon letters to African hairdressing signs to Papua New Guinea art and toy ambulances! The kitchen and dining area have always been the heart of the home. Before we even moved in (my late husband Dennis and I) we bought two huge factory timber tables - one to eat around and one as a large working table. Decoratively the space has developed organically as we lived in it and gathered and collected along the way.
---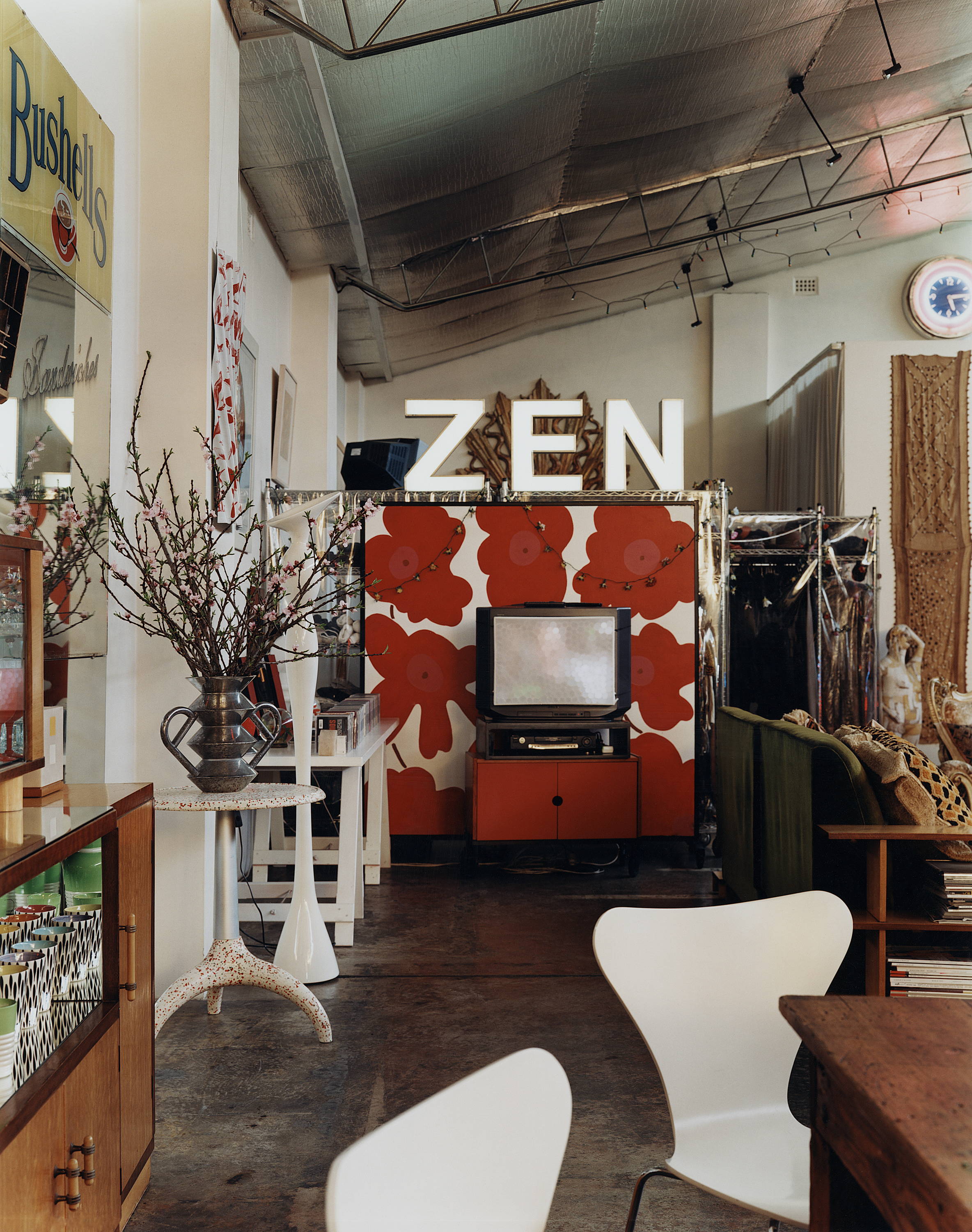 Do you have a guiding philosophy about what you buy and how you display objects?
I buy things that I love. Then I throw them in together and hope they get along!
---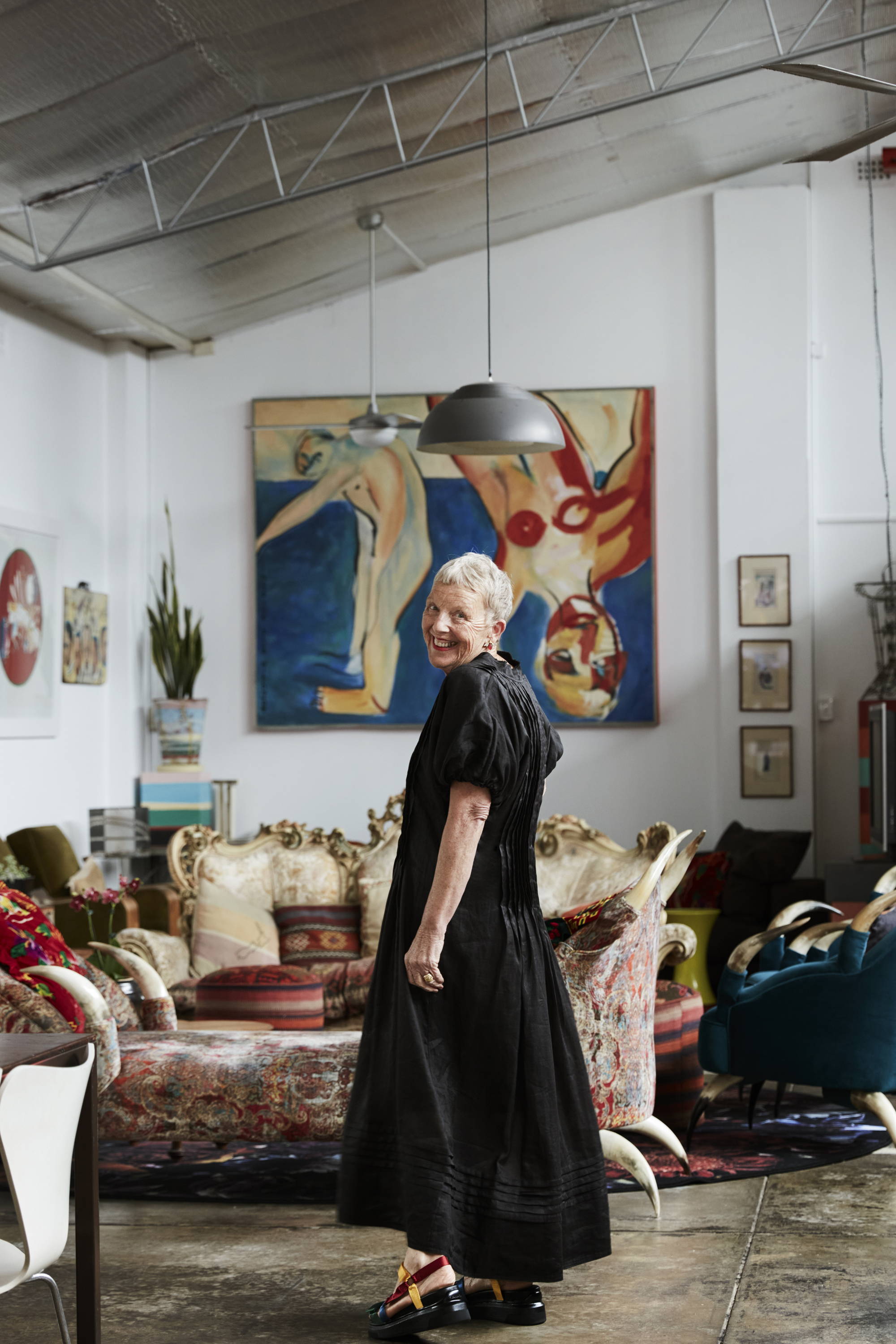 Do you ever shed in order to replace or just keep adding in?
We have had one major sale where we turned the whole shed into a shop for a week. As a set decorator I was always out shopping so you are constantly tempted to buy things for yourself. I had a real obsession about letters for a while and collected many different ones including neon. It was liberating and lovely to see these go to new homes and earn some money to spend on other experiences.
---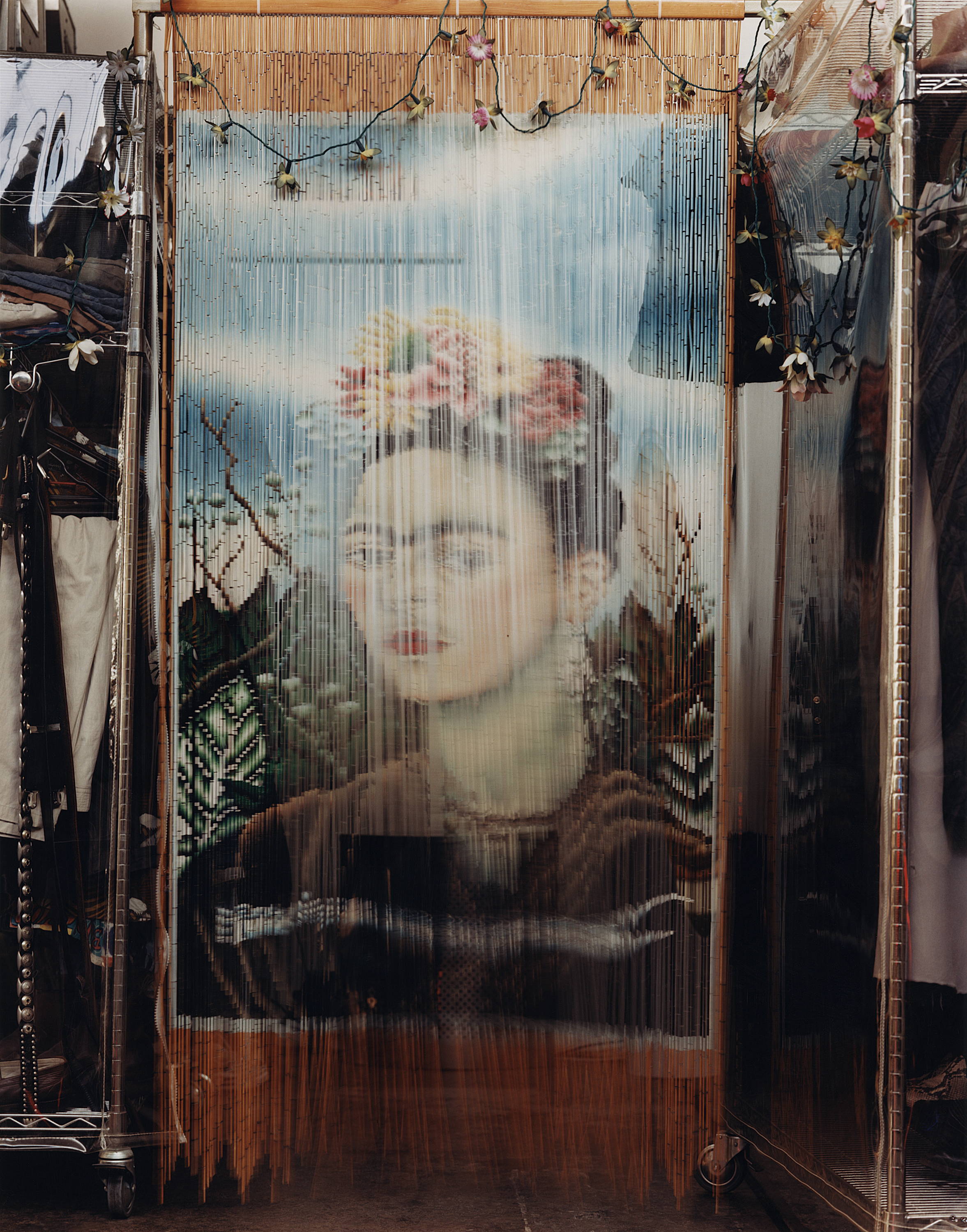 How does your home make you feel?
It is my sanctuary …. a safe place to nourish myself. I have lived here for 22 years which is the longest I have ever lived in any place so although I am a naturally curious person who loves to travel and experience other ways of living I am always very happy to return home. It is full of memories and I look forward to making many more here.
---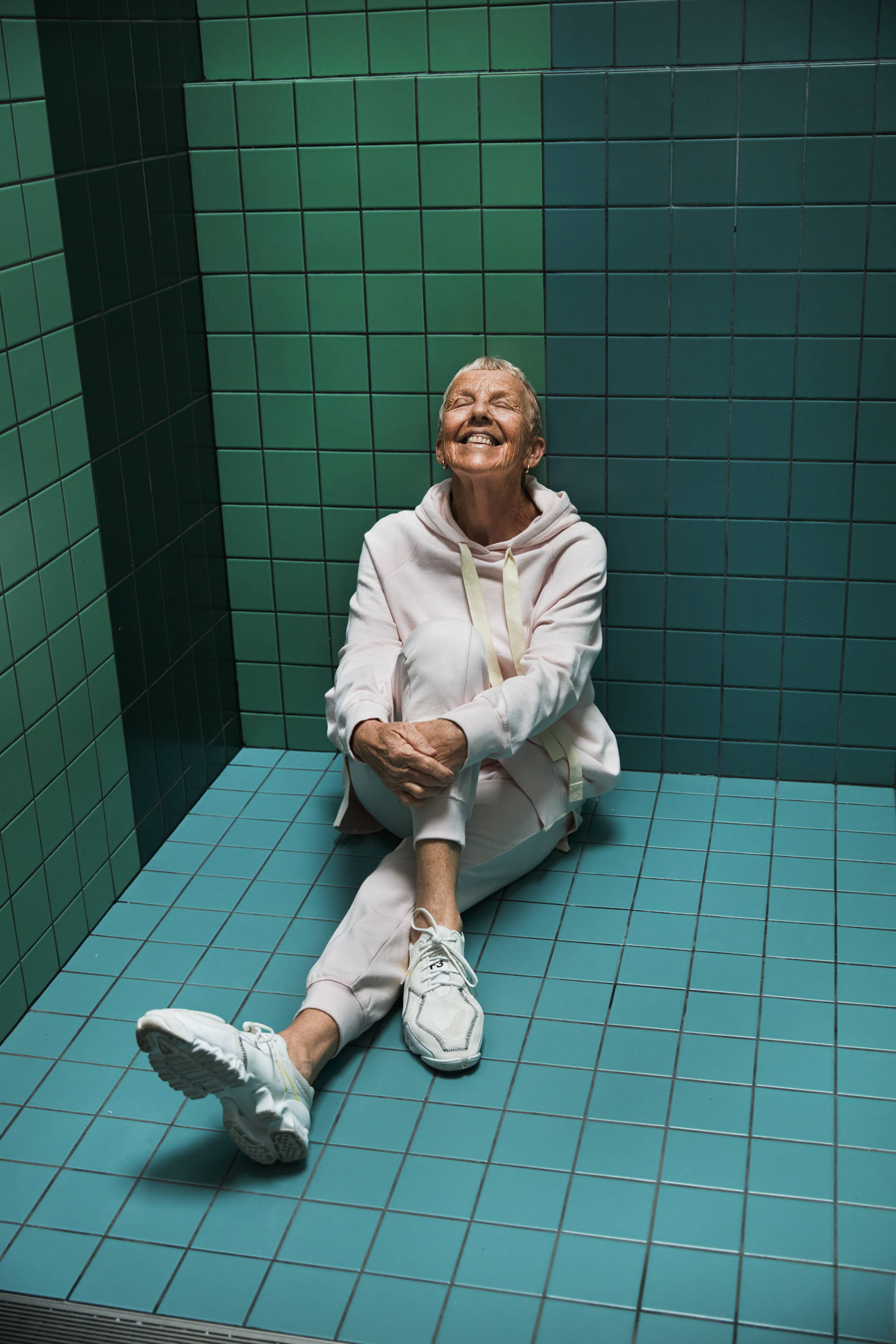 You have been in fashion for many years as a stylist for SBS after working in set design and art direction. Where did your love of clothes come from?
My love of fashion started as a teenager in Invercargill flipping through fashion magazines while babysitting for a very glamorous neighbour. I was obsessed. It was the 60's so Mary Quant, Audrey Hepburn, Twiggy, Jean Shrimpton, Brigitte Bardot - alongside Jaqueline Kennedy and the pillbox hat. I still love a Capri pant to this day.
After dressing others for many years you are now celebrated globally as a style icon - how does that feel?
It is very flattering but certainly was not my goal. I dress for myself. It is a form of creative expression and it reminds me who I am . Social media has contributed greatly to a global following and thanks to Ari Seth Cohen who has put 'advanced style ' on the agenda.
---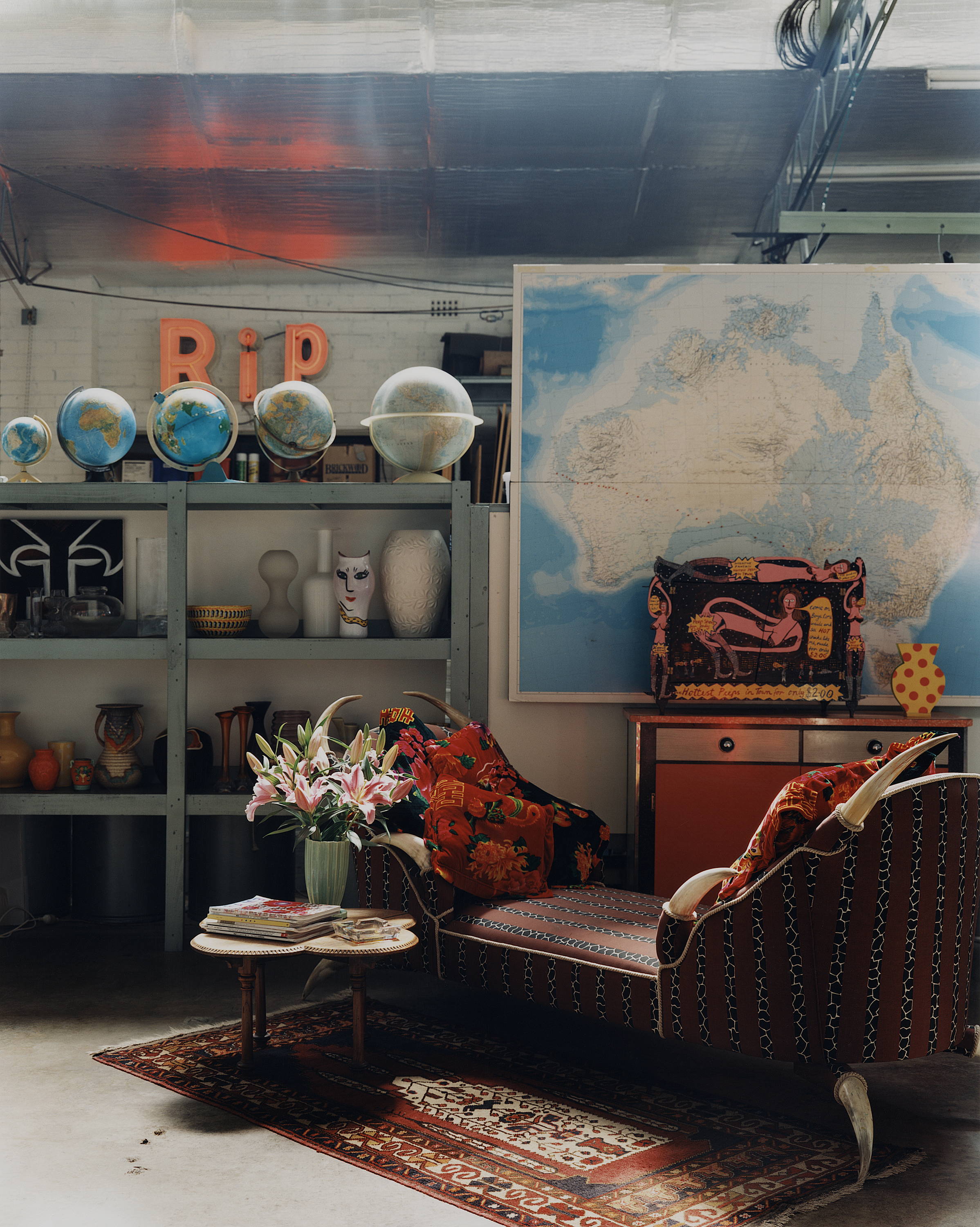 In these photographs your style is quite pared back but, in many images, you embrace colour pattern, bold accessories and flamboyant headgear (I have watched your youtube tutorial on how to tie a turban!). How do you determine what way to go each day?
I don't …it just happens! I may have decided the night before on particular outfit and then with a fresh day and fresh eyes I go - 'what was I thinking? On the day I end up wearing something reflective of my mood, the occasion but mostly something to lift my spirits and make me feel good. Some mornings I might be pared down and by the afternoon I am woosh woosh woosh!
Fabric and detailing resonant with you - what appeals most?
Both are important to me. I love fabrics. Everything from African wax cloth to silk to polished cotton . How it feels on your body makes a huge difference. But I am not averse to a vintage crimplene frock if the pattern is great and then I will wear a silk cami or slip underneath. And then the detail of a beautifully cut garment with the perfectly placed pocket - I love pockets ! Or buttons and embroidery.
---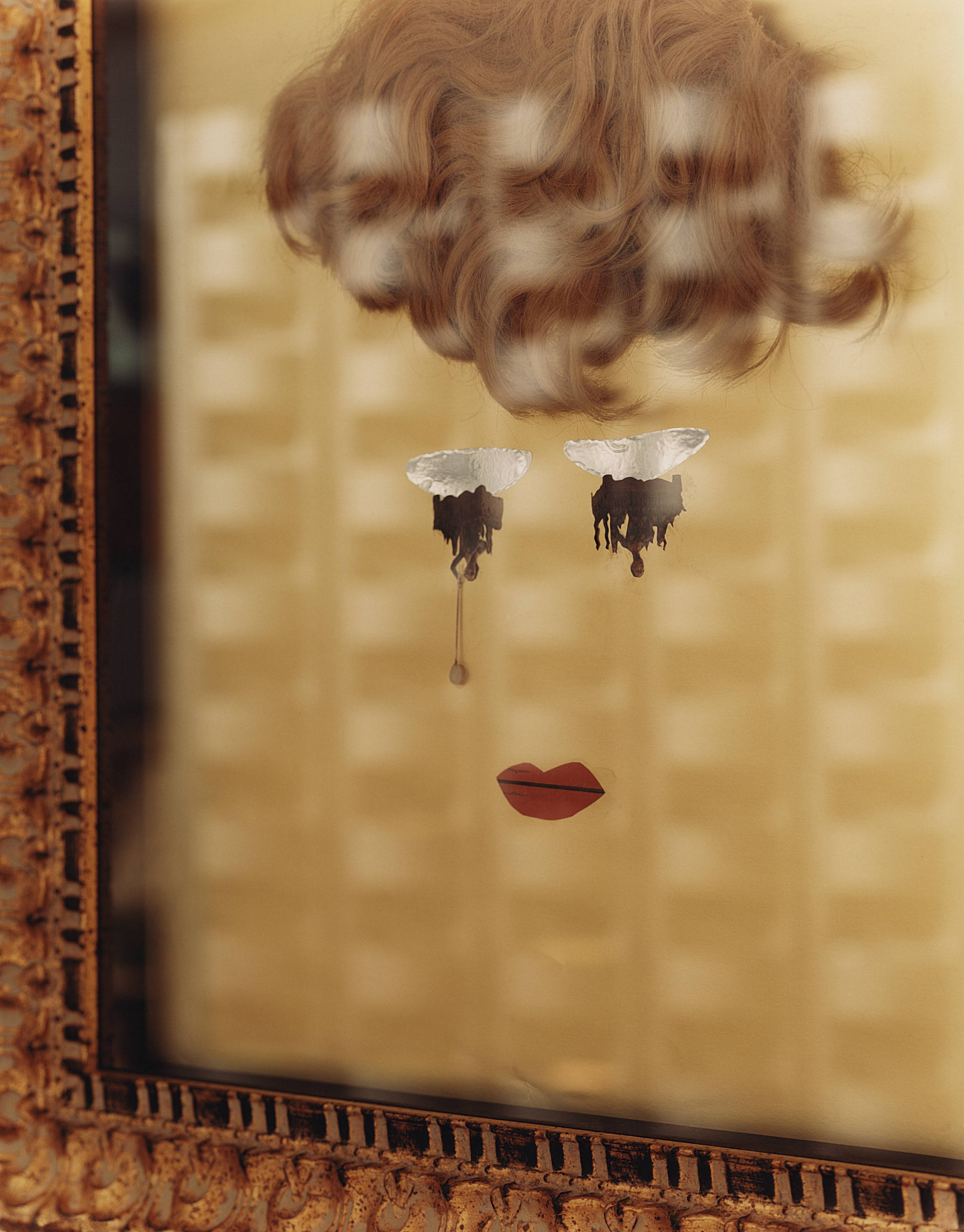 You have been celebrated in many books and blogs that champion 'ageless style'. What advice do you have for those of us who don't want to fade into the background?
Firstly, please yourself . But don't be afraid to push your boundaries and to ask somebody who you admire for advice. I find a genuine smile is one of the most endearing traits.
How do you 'build a look'? What is the step-by-step process for you from the nail polish up?
It starts from a point which may be nail polish or a shoe and goes from there. I try things on and experiment. It is not until you try that you can see whether things work on your body together. Always showcase your good bits.
---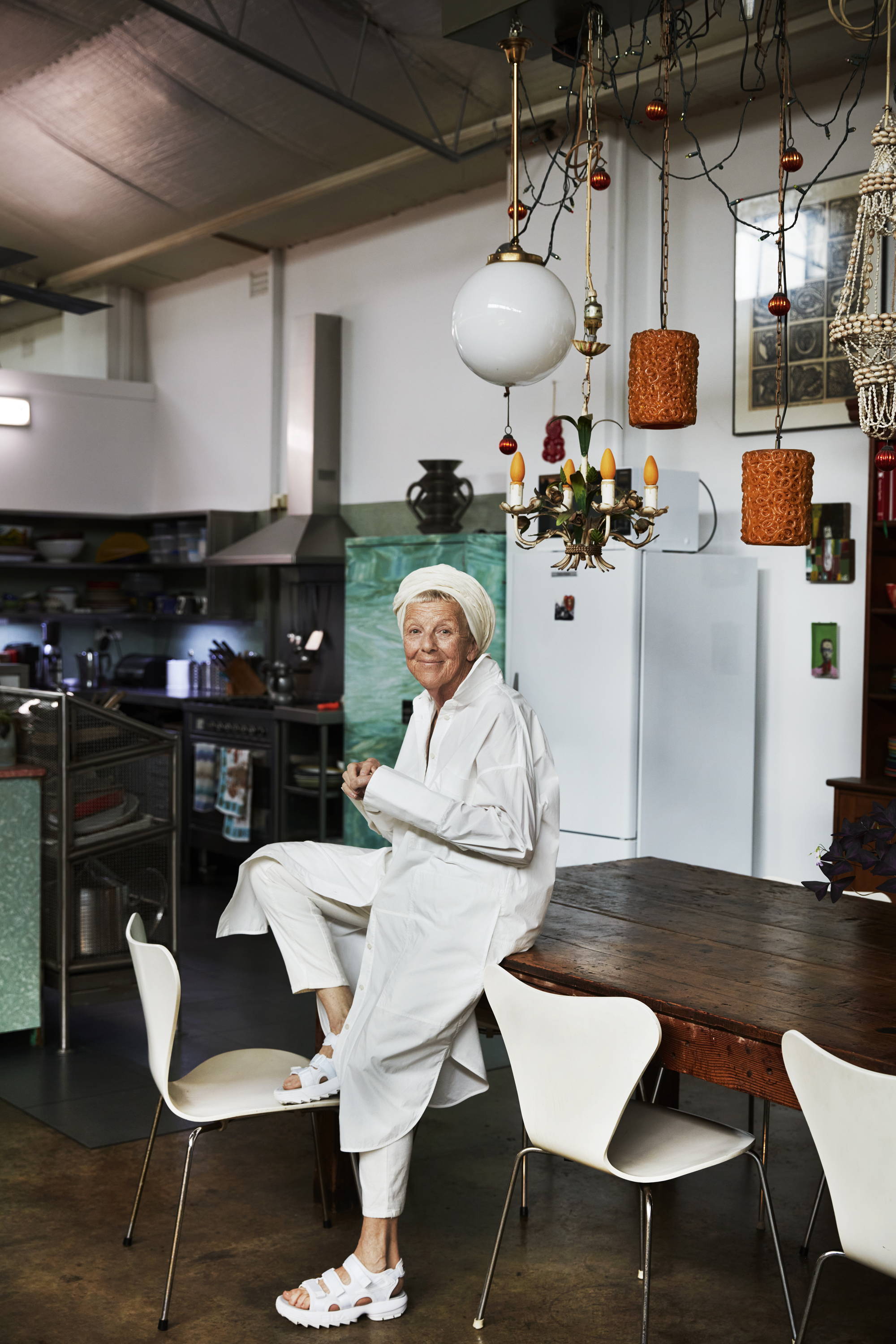 You talk about the intersection of clothing and memories - tell us more about that?
I have some clothes that I wear I always have a good time in. I think that is because of how they make me feel. If you feel good then you project that and it makes other people feel good and then everybody has a great time. I think it is very important if somebody has invited me into their home for a drink or a meal that I should make an effort to dress up in appreciation of their efforts. Make a sense of occasion so in turn we make the most of time with our family and friends. Over the years I had bought my darling Dennis some great shirts and sweats. Since his death it has given me great pleasure and comfort to wear them. They are the best kind of memories !!!
In these days of increasing 'casualisation' do you embrace that direction or avoid it?
I love a good tracksuit and sweatshirt. I walk every day so there is nothing more comfortable. I also love that we can now wear sneakers with our evening dress if so inclined. However, I think that activewear is for exercise. I love it when someone has made an effort to wear something else that reflects their personality and style when out and about.
---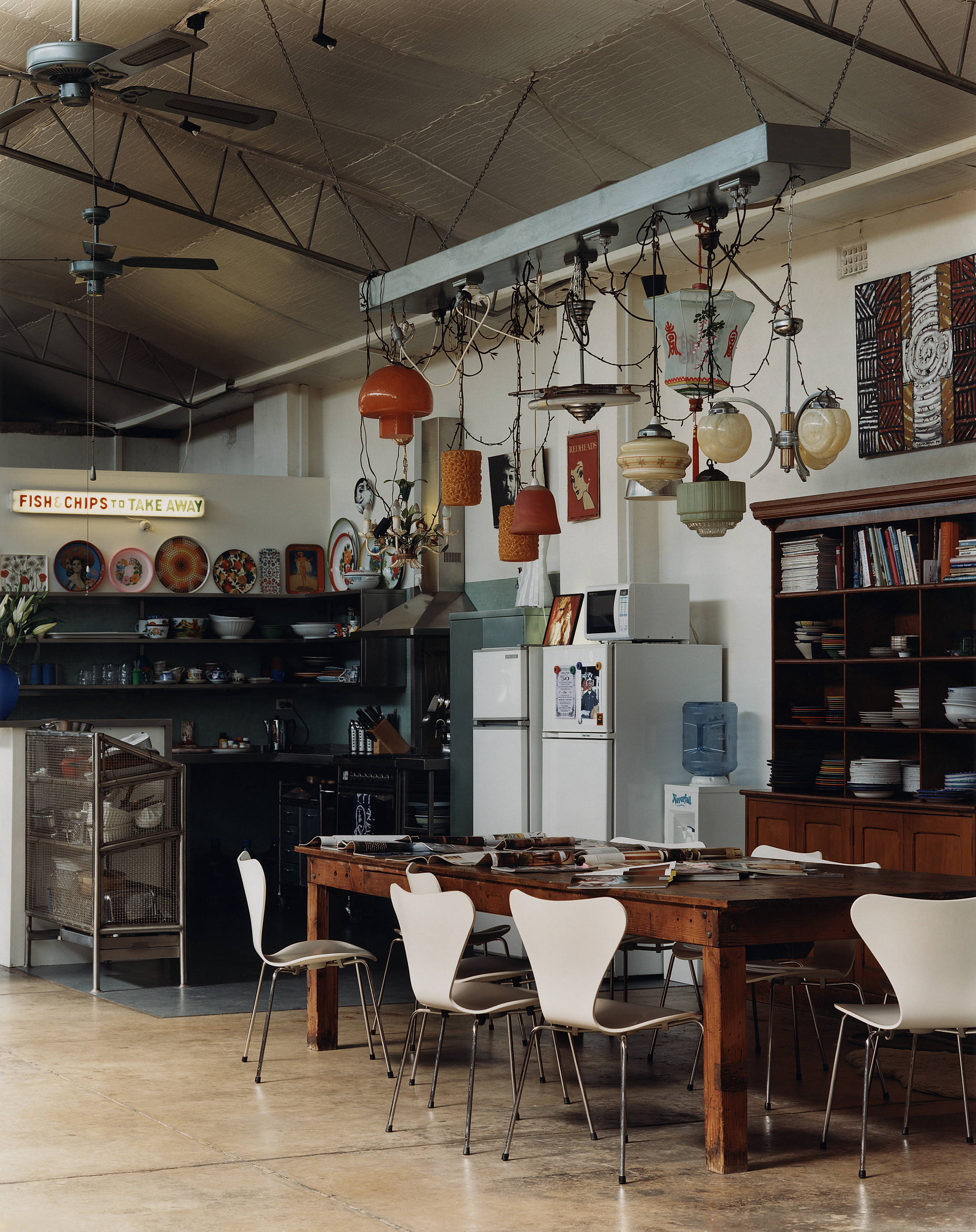 You took a challenge and resisted buying anything new for 12 months. What did you learn from that process? I suspect you had quite a reservoir of pieces to draw on.
This project developed because I wanted to learn about how Instagram worked. I needed a project so that I could do a daily post- 365 outfits in 365 days. I have been collecting clothes all my life. The money saved could be my travel fund…. It was a much bigger undertaking than I first imagined. I wanted it to be visually interesting so it was a commitment every day deciding what to wear, and also where and who would take the photo. I think Dennis, my colleagues and friends were probably glad when it was over. But I did learn the possibilities of social media and how it works and enjoyed the creative process enormously!
---
---