In The Studio #3 / Sam McIntyre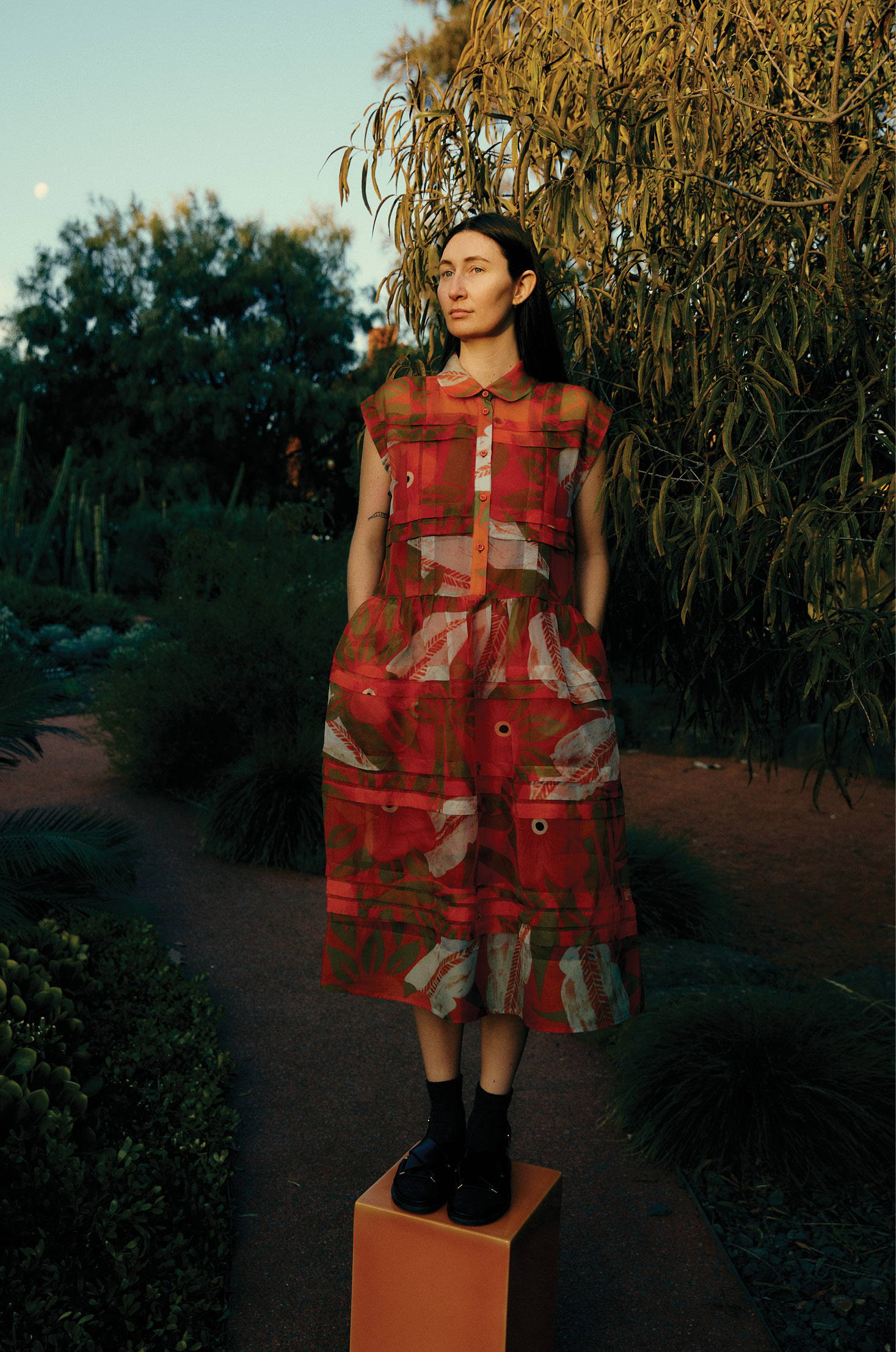 IN THE STUDIO #3 / SAM MCINTYRE
Although recognised by many in the LM community as Sam from our Armadale boutique, few are lucky to own a piece of her checkerboard ceramics due to a long and thoughtful process, and an even longer waiting list. In the lead up to her upcoming Byron Bay exhibition, we chat to Sam about finding therapy in her art practice, an exciting new medium shift and how her art has come to serve as a form of escapism.
---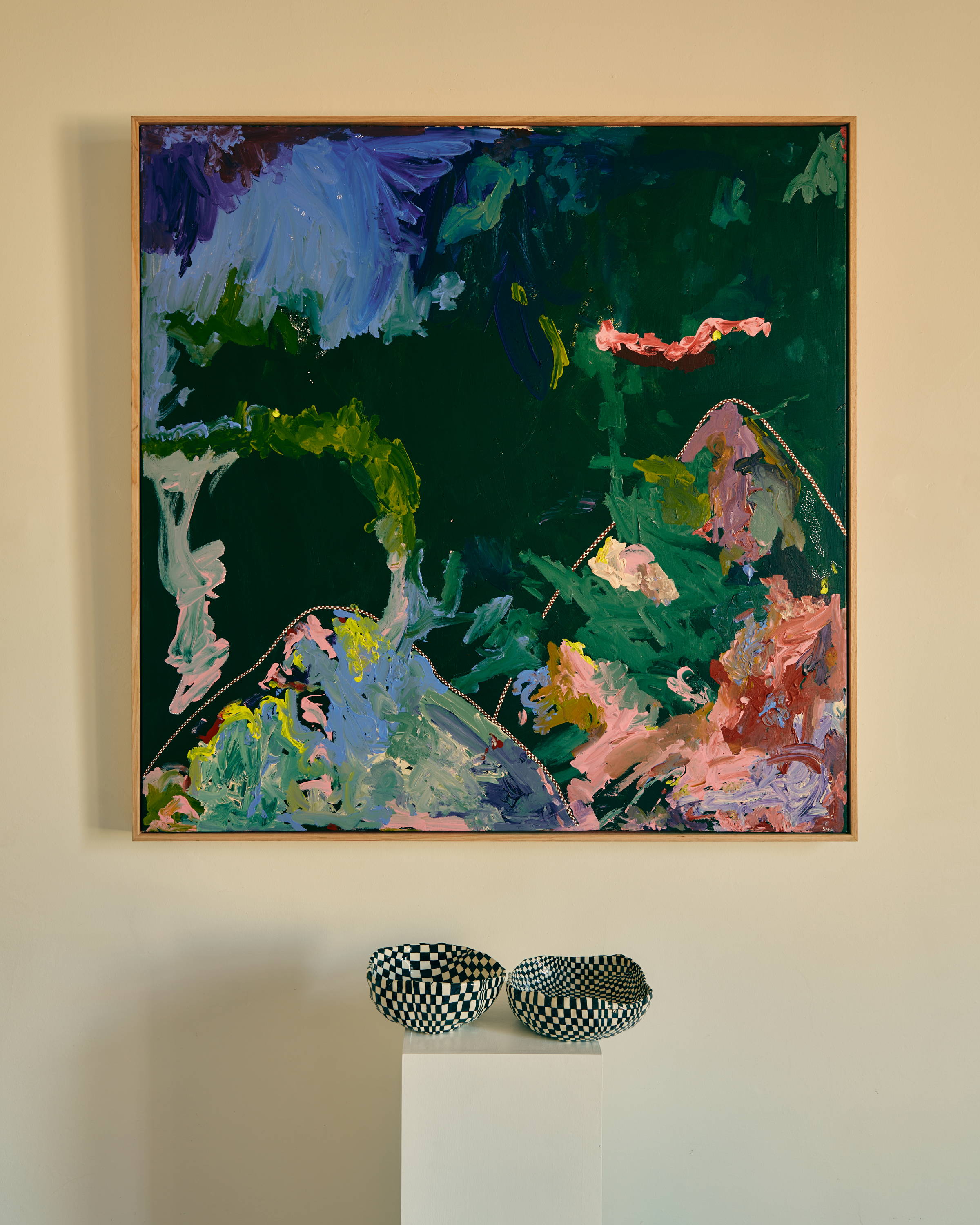 Your check ceramics have become synonymous with you, and we know you have an endless list of commissions for them. How has it felt dedicating more time to painting on canvas?
It was a little strange at first, especially exercising my imagination to develop individual works that didn't only include my wonky, checkered squares on earthenware. I hadn't painted much aside from my beloved ceramics in a year but after the first few failed layers of paint on the canvases, I was excited to get back onto the floor, with my cats under the canvas, painting something different and ideas whirling out of me.
---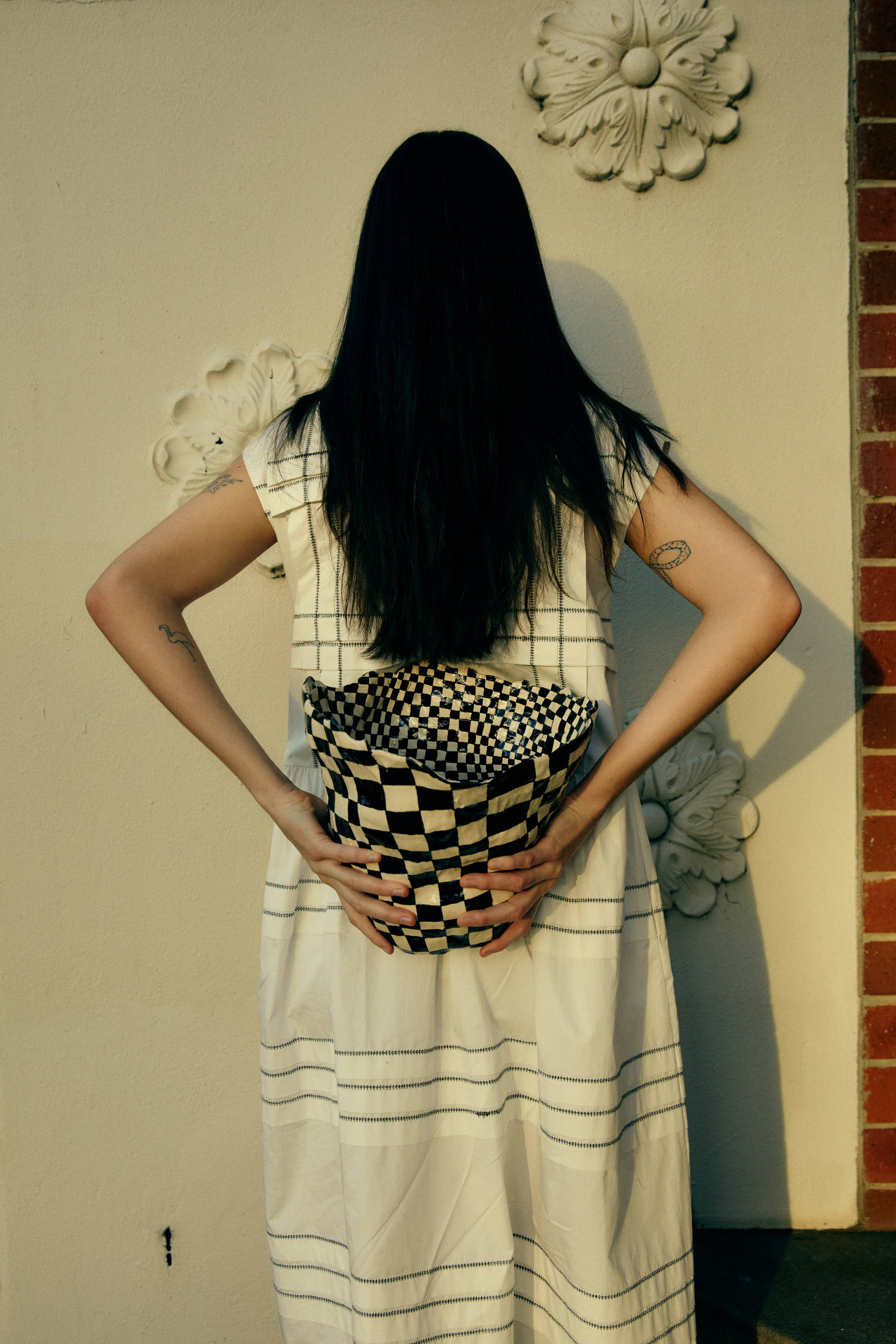 ---
"I hope if anyone buys a piece from me, canvas or ceramic, that it helps them to escape their mental blocks or emotional turmoil for a while."
---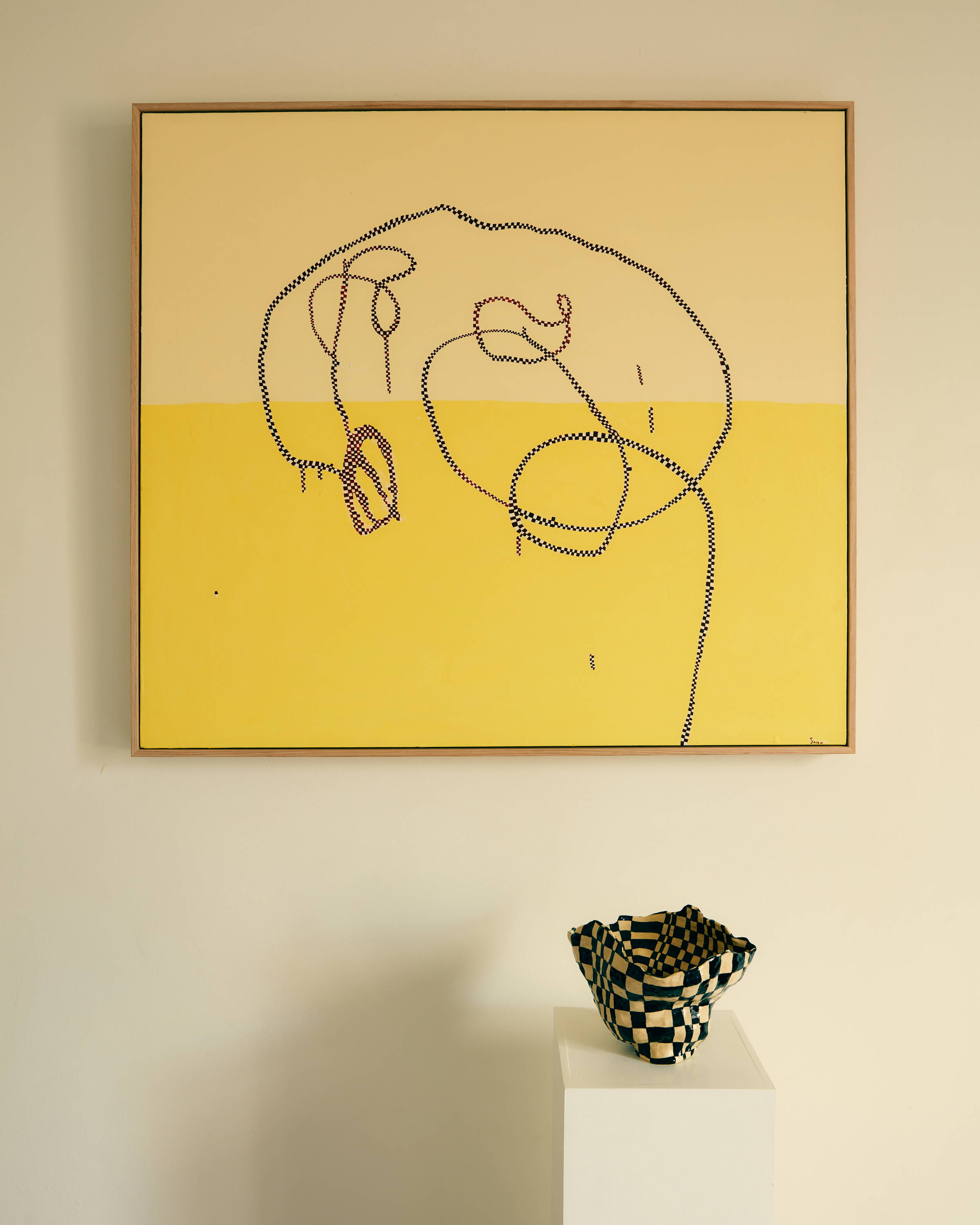 ---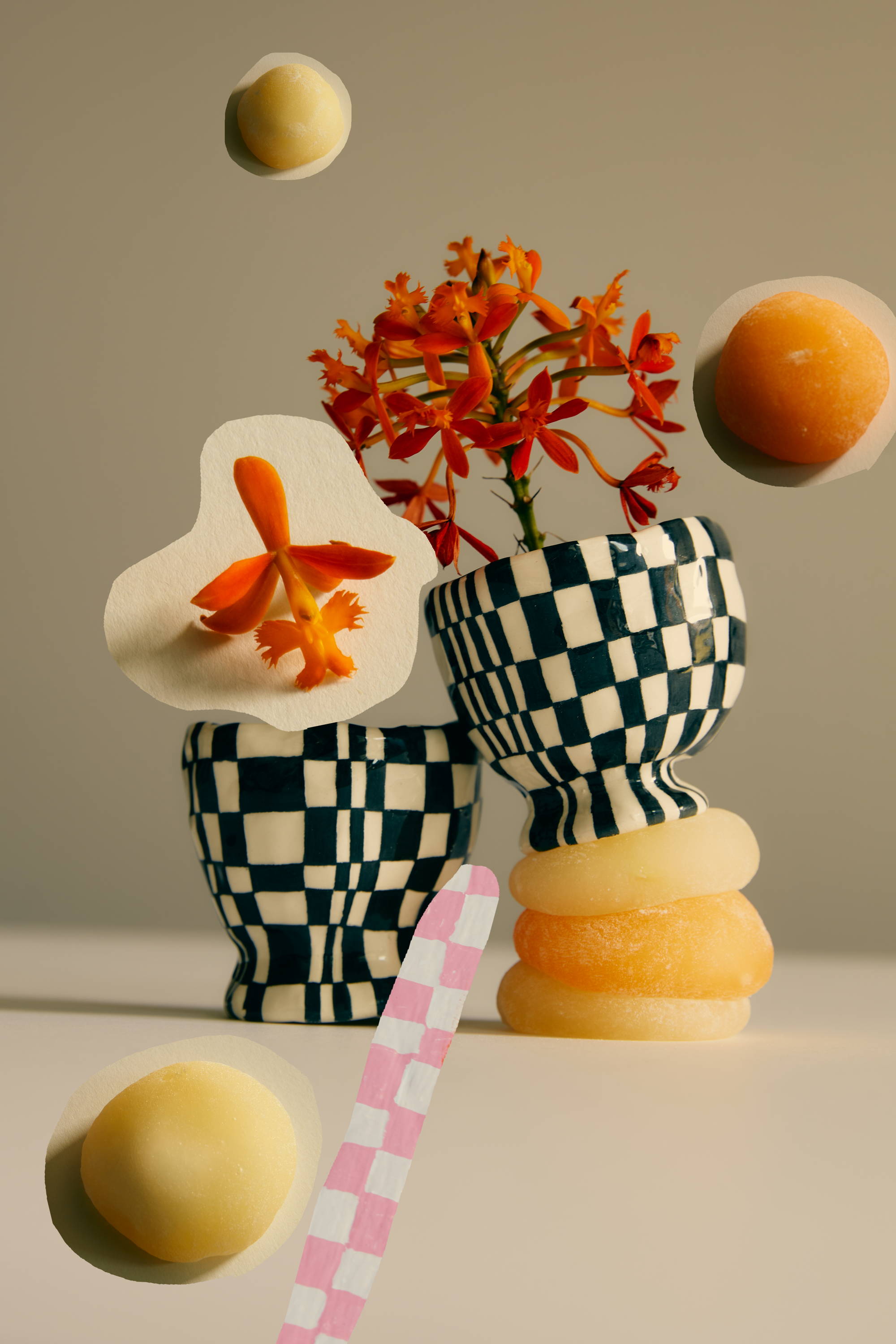 Texture is a key aspect of your artwork and the organic nature of your ceramics clearly articulates the hours your fingers have spent hand moulding them. This makes your artwork feel incredibly intimate and personal. Is this intentional?
I like to think I paint my feelings and sometimes it can take me 2 hours just to make a simple coffee mug because my emotions or thoughts can make it easy or difficult to shape or paint something I love. I definitely pour myself into each piece and each paint stroke. I'll think I've finished a painting so I'll hang it on my wall to be able to stare at it whilst I fall asleep and then as I wake to make sure it allows me to feel and think in different ways. I hope if anyone buys a piece from me, canvas or ceramic, that it helps them to escape their mental blocks or emotional turmoil for a while.
---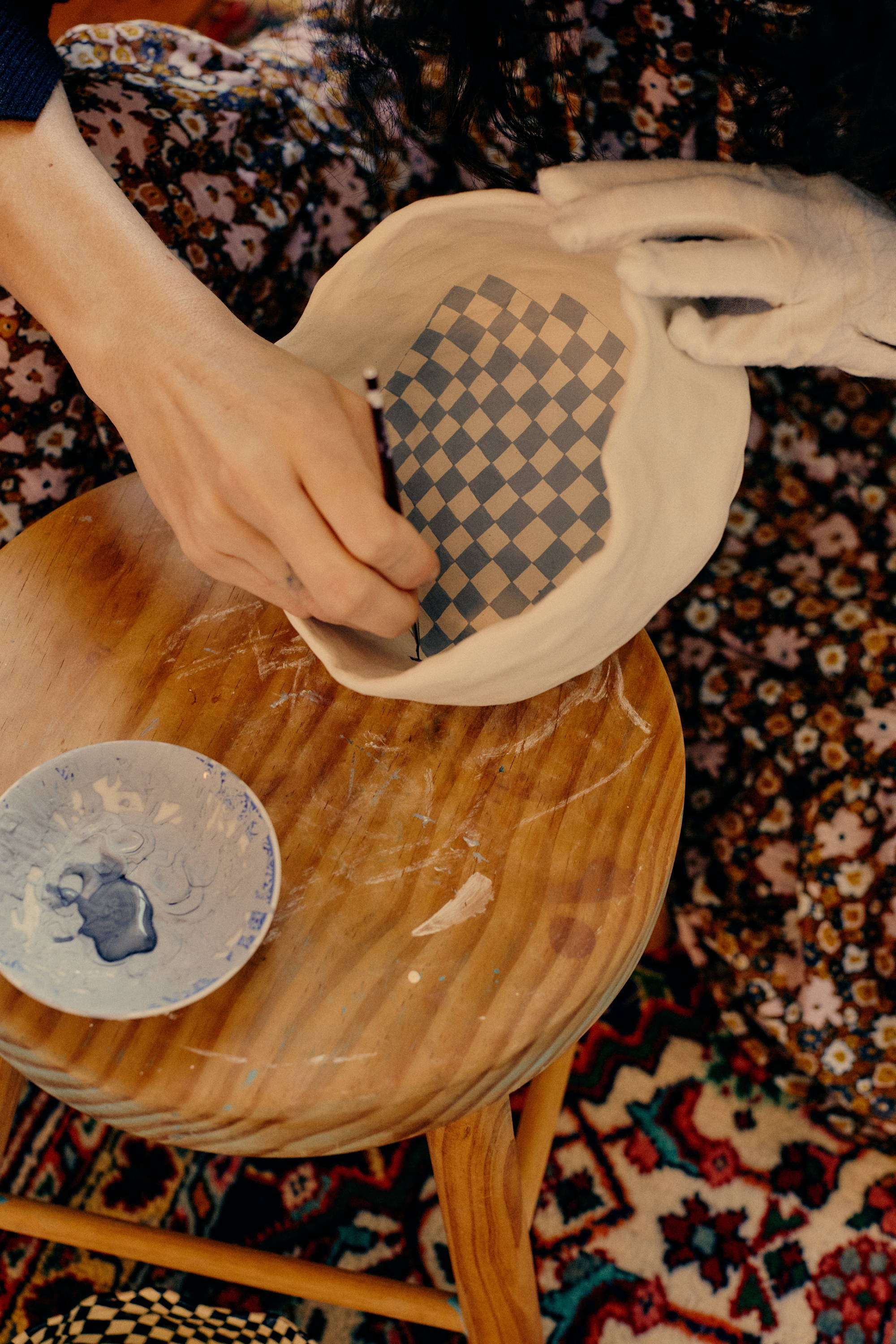 How do you decide when to stop shaping and when to stop layering?
It's very instinctual. Like how one knows when to stop speaking or the next beat to a song you've never heard.
---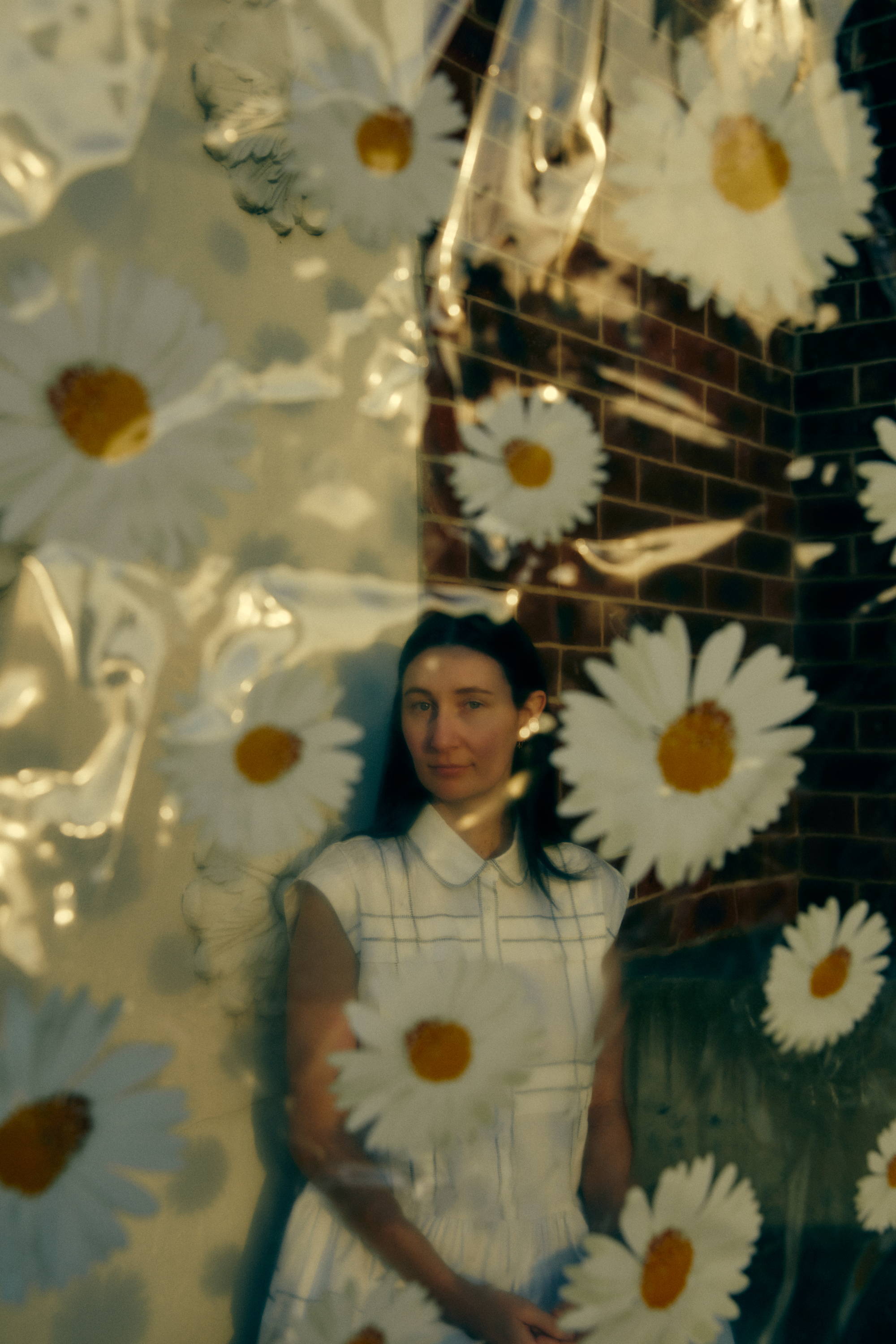 ---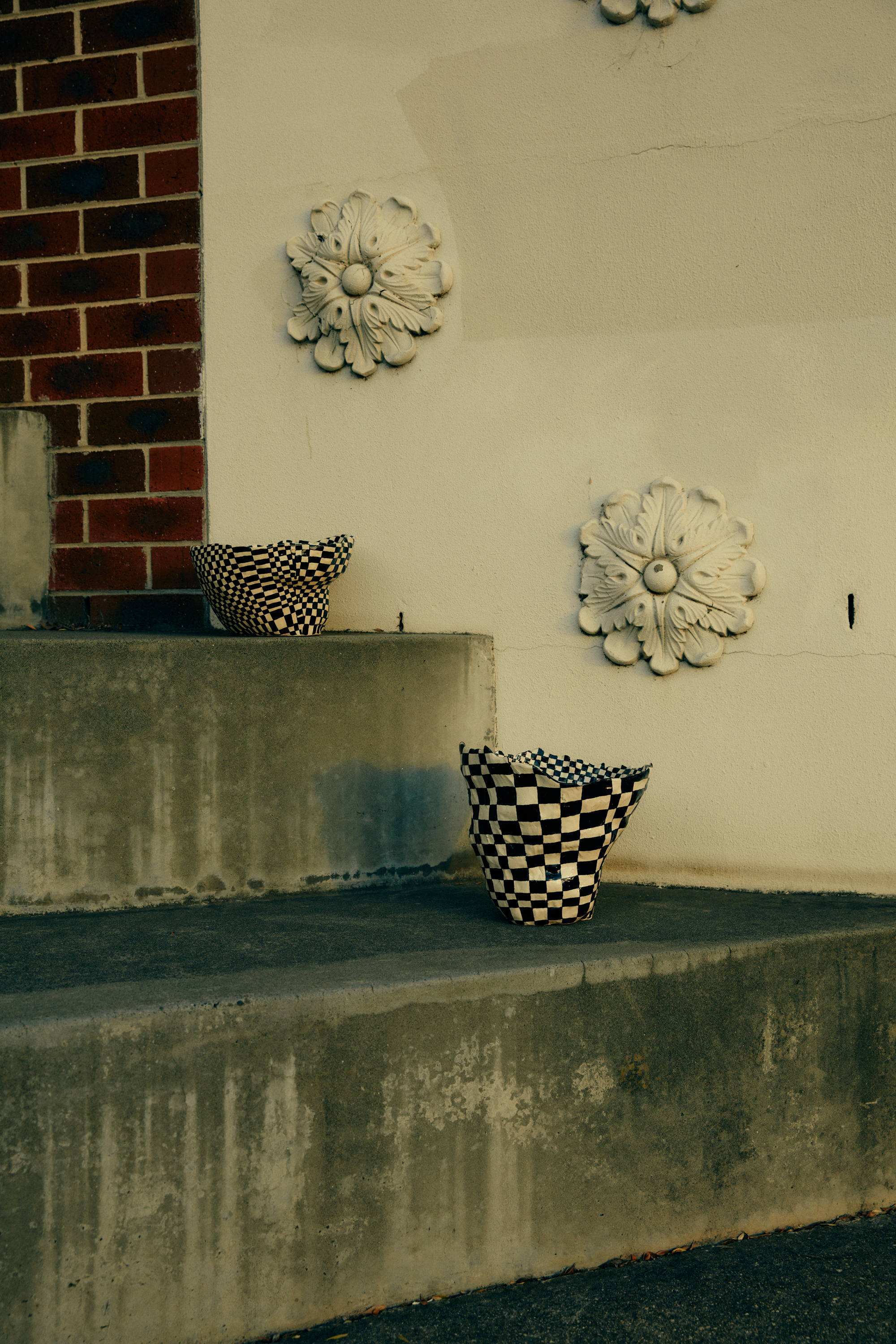 Are we wrong to detect a hint of sarcasm in your work?
I suppose you might as i'm very much a sarcastic human but then again, you do know me well, haha. I feel there is always an opposing, soft to sarcastic feel to each piece. Structure vs chaos, colour vs b&w. I like that you think they have that feel to them.
---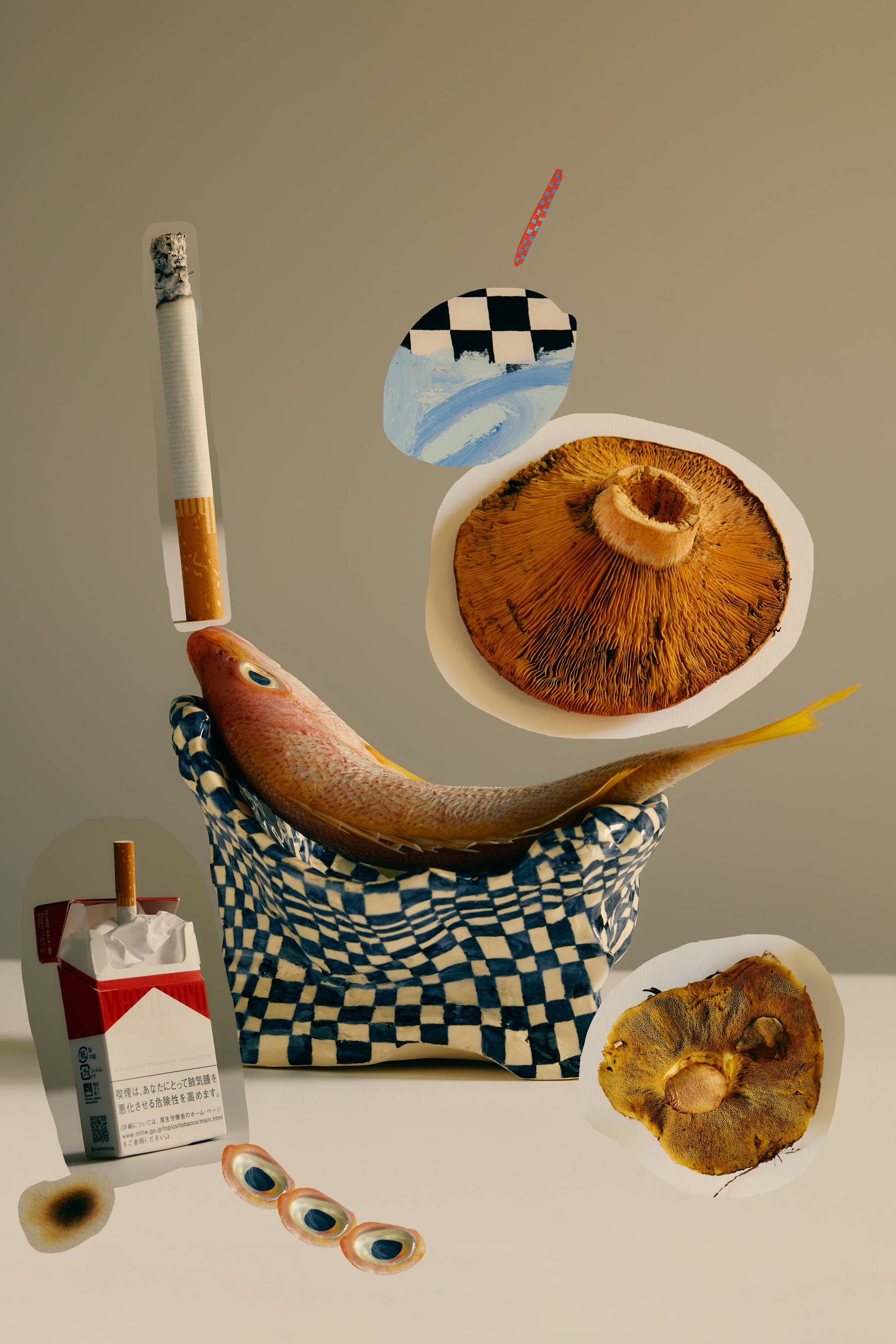 I know you spent a lot of Melbourne's lockdown focusing on your art; how valuable was that time in reflection for you personally?
For me, it was a genuinely important time to realise what I needed to truly work on, bettering my mental health. Having the time to focus on myself and reflect on my practise, show my friends and family and show it on my social media what I wanted to and was working on meant a lot to me. I never thought it would get the traction it has and being me, I still have to wake up every day and check it's all real but it is certainly a dream come true and I am so thankful. I also got time to rest, read, nap, lay in the sun and be alone and grounded. I truly need that time to be ok and to think creatively. Wine also helps.
---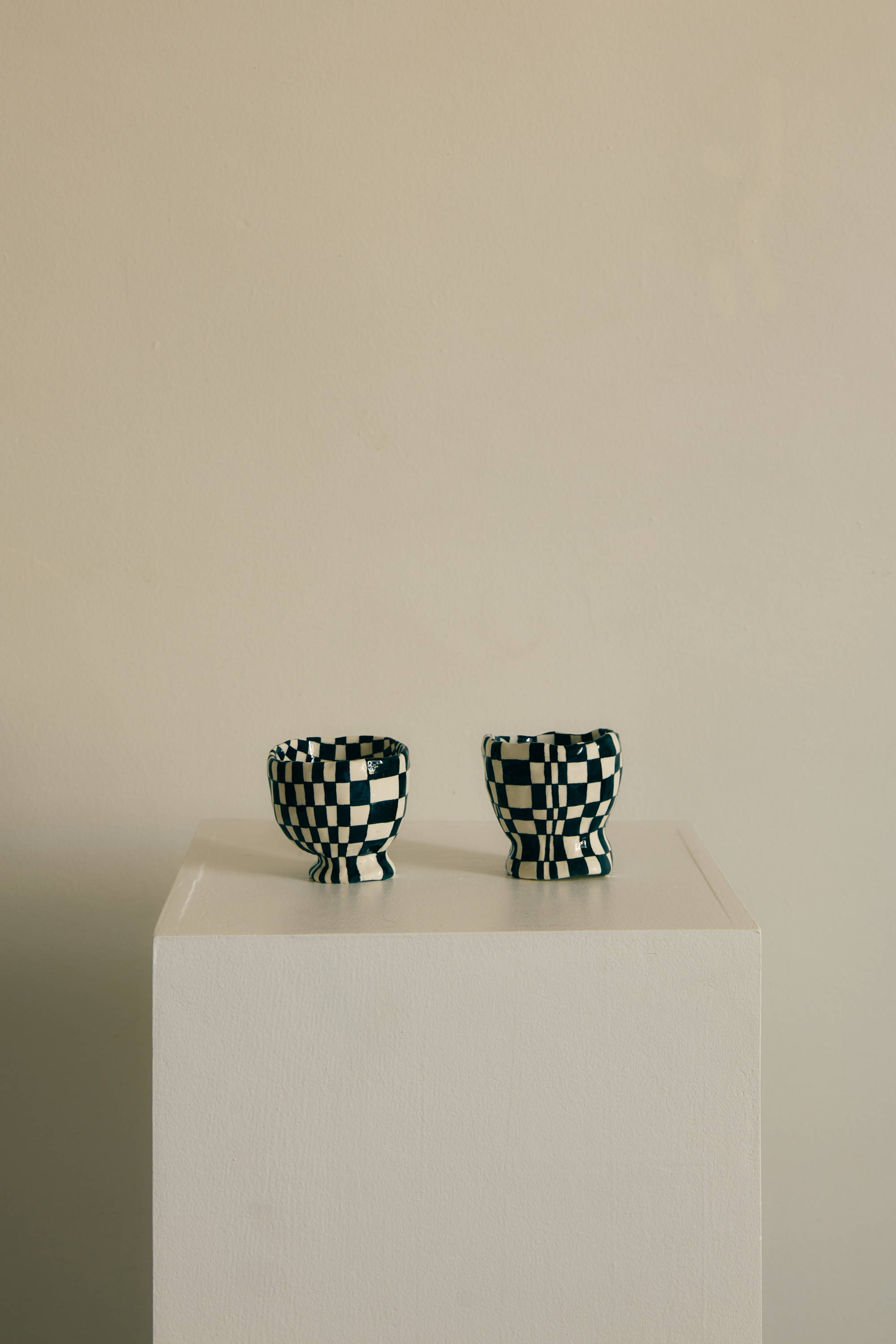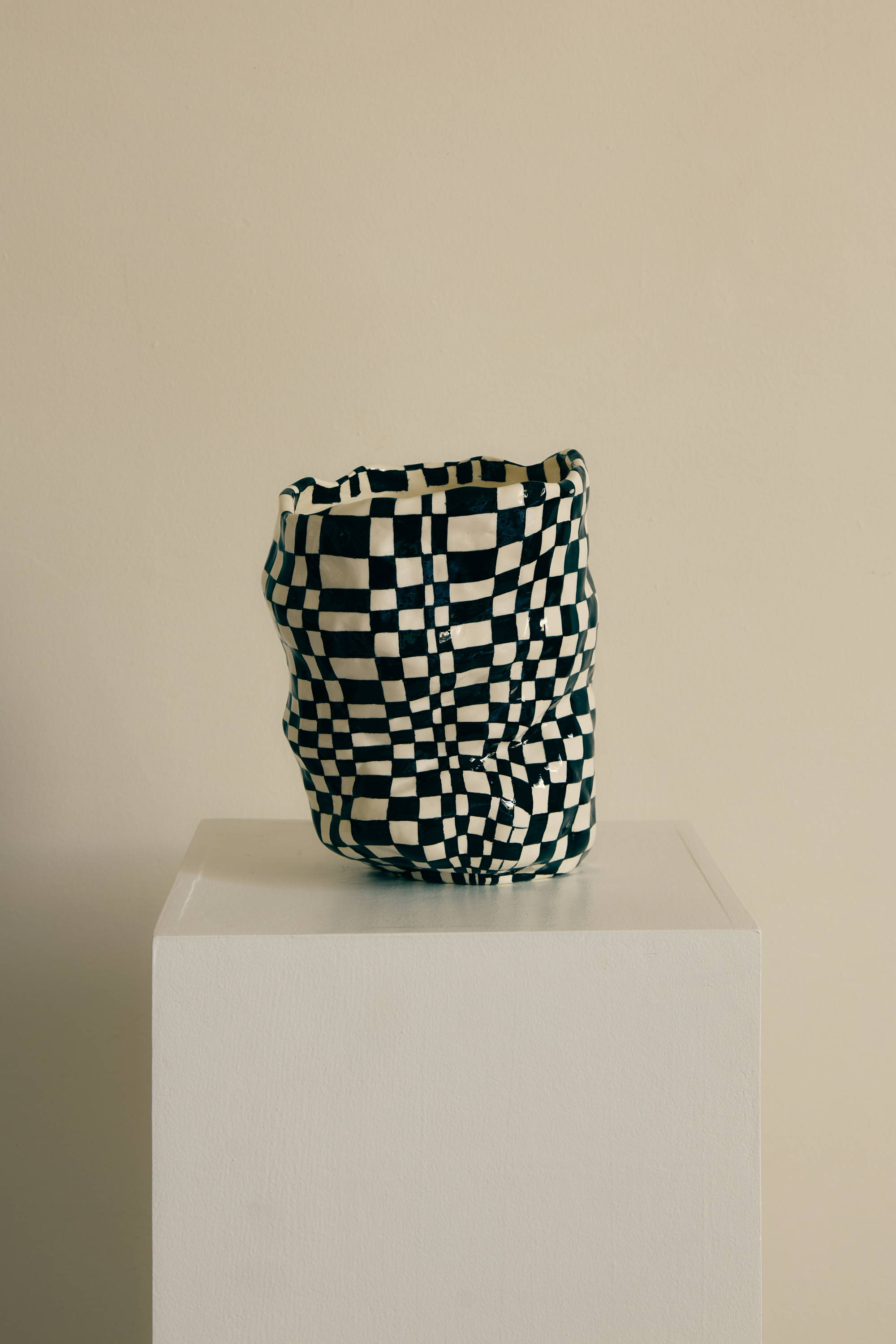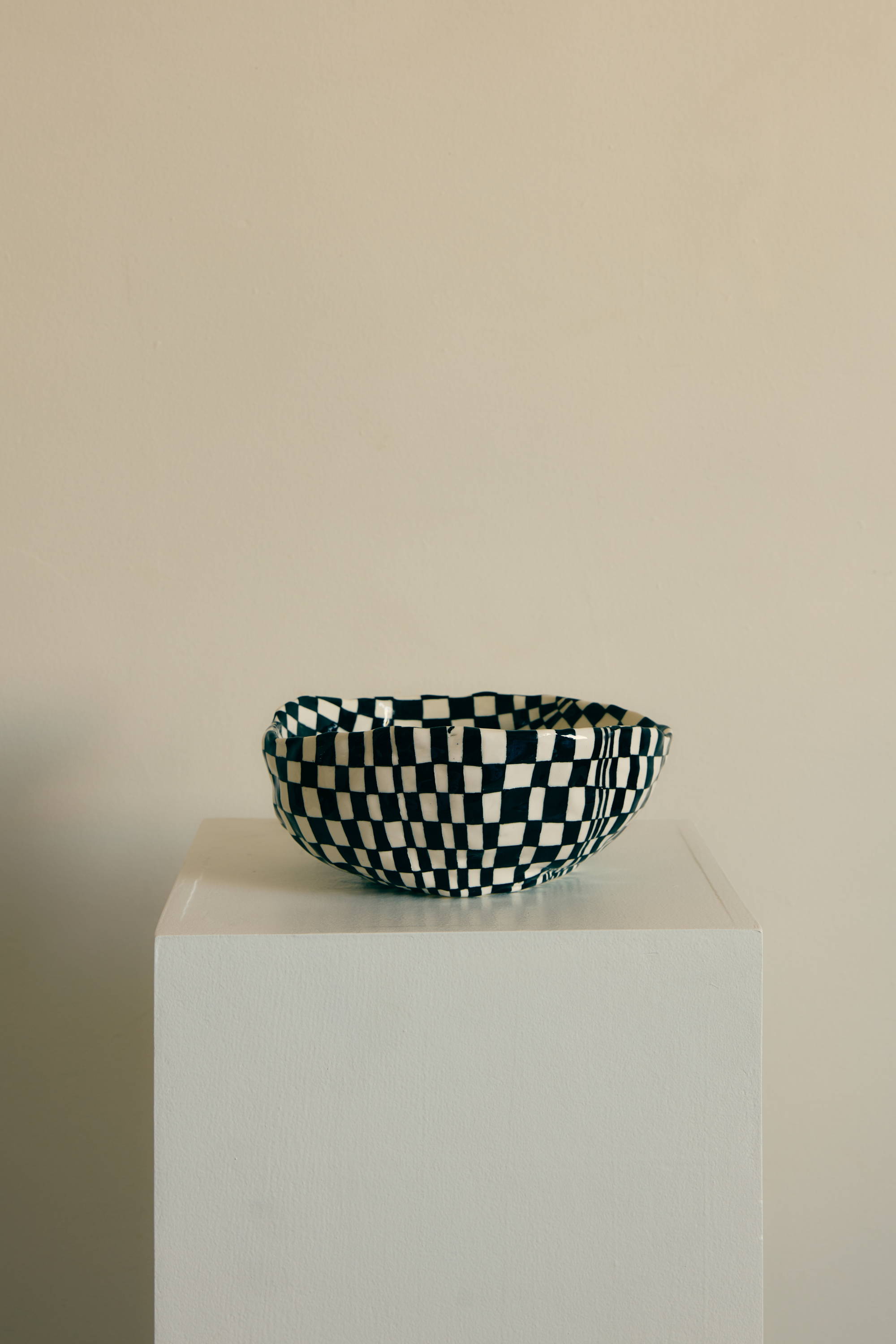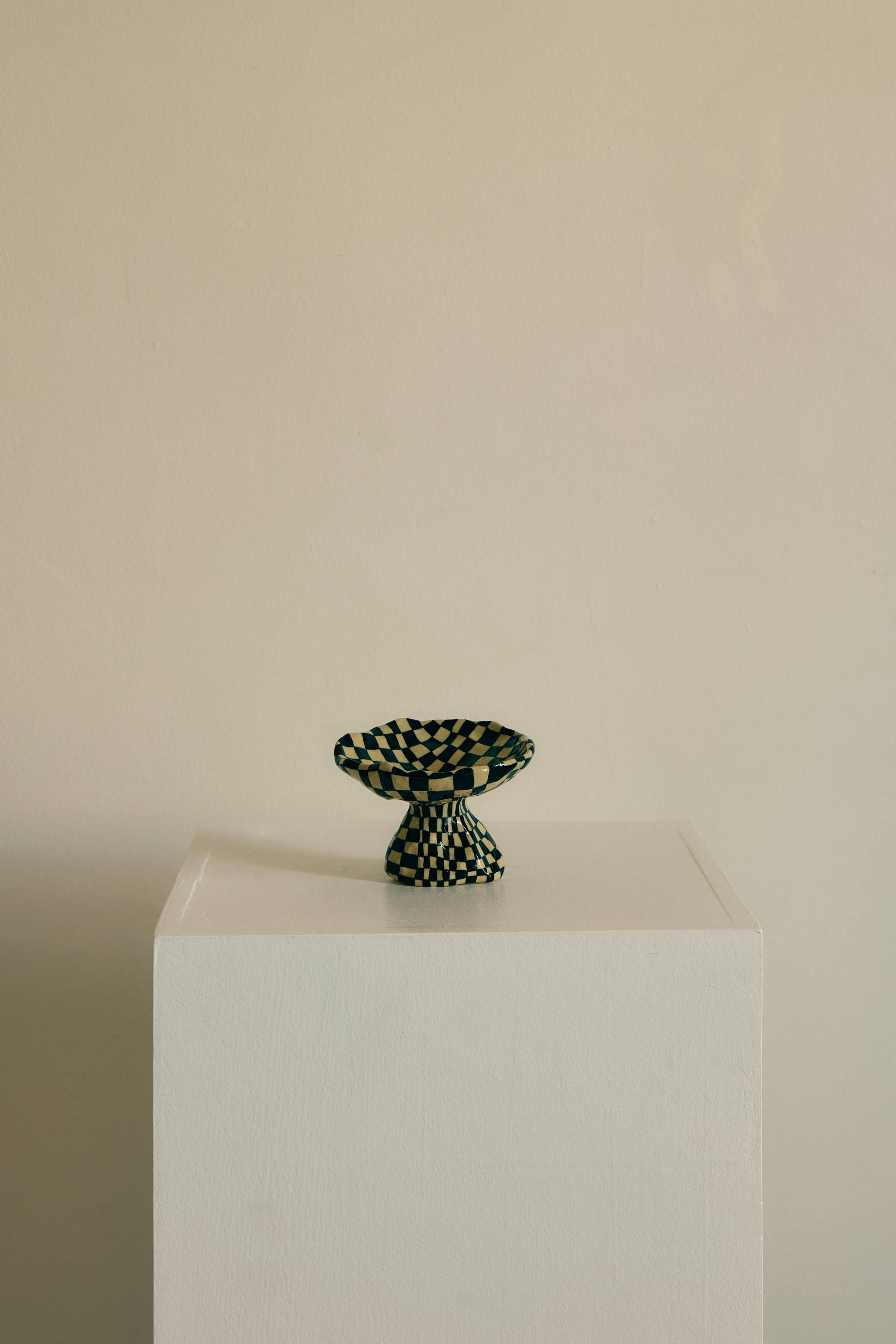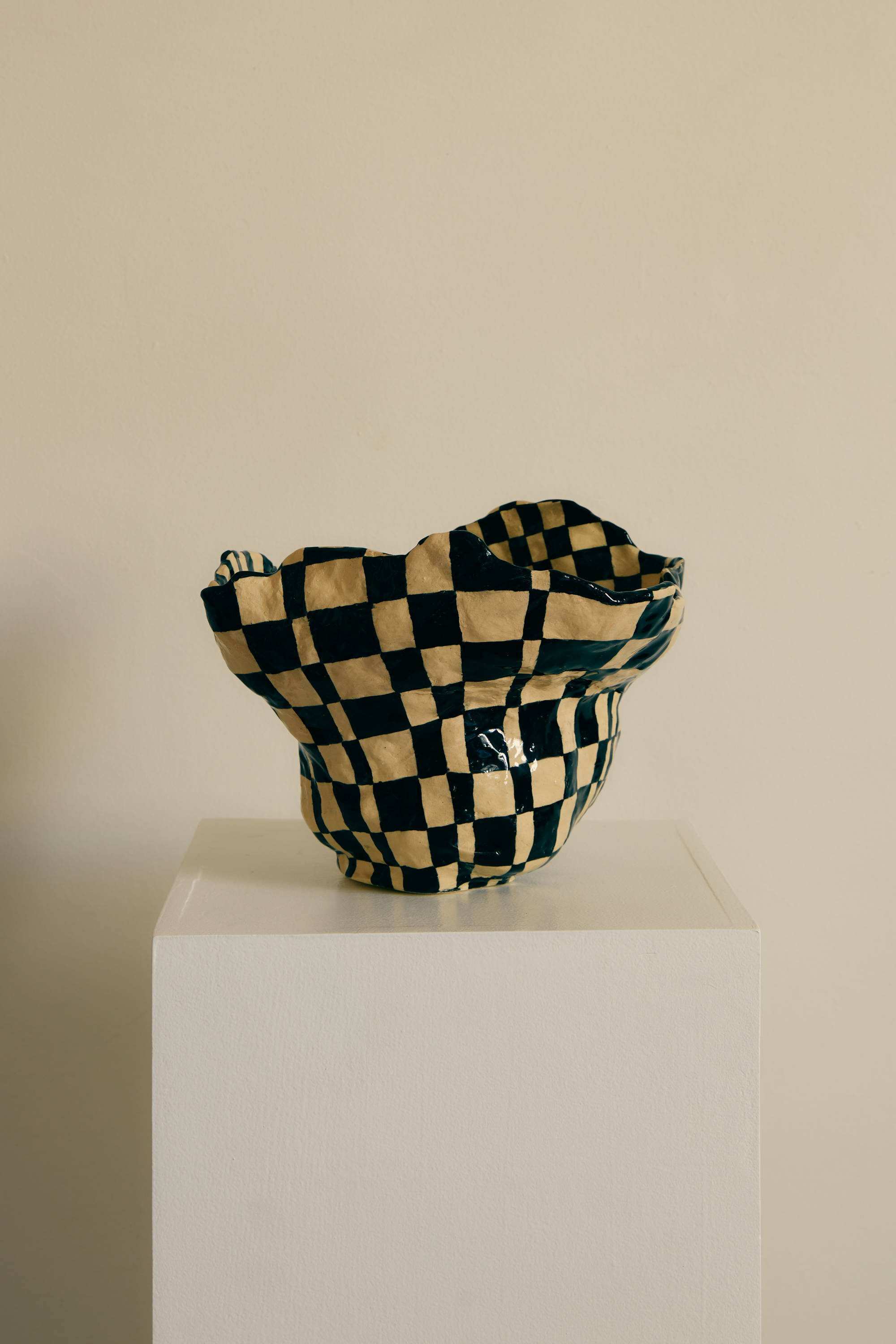 Your artworks radiate your playful, joyous and humorous nature. How do you find therapy in your practice?
Thank you. I suppose it's the same way some people find therapy in paying a psychiatrist to talk for an hour, going for a run, swim or surf? It's methodic, peaceful, sometimes tormenting but there is always something to focus on or have my mind wander if I'm spiralling into a black hole.
---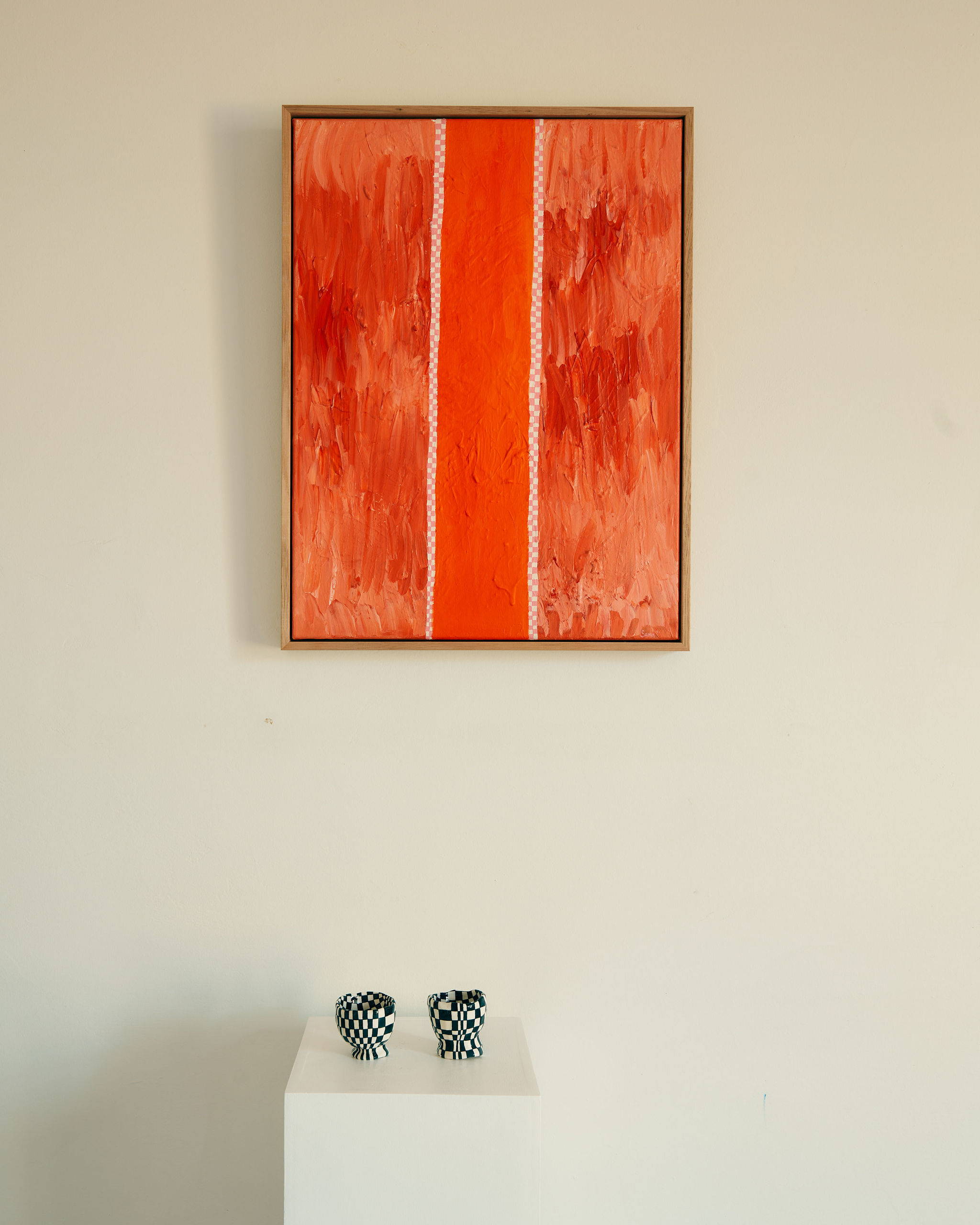 ---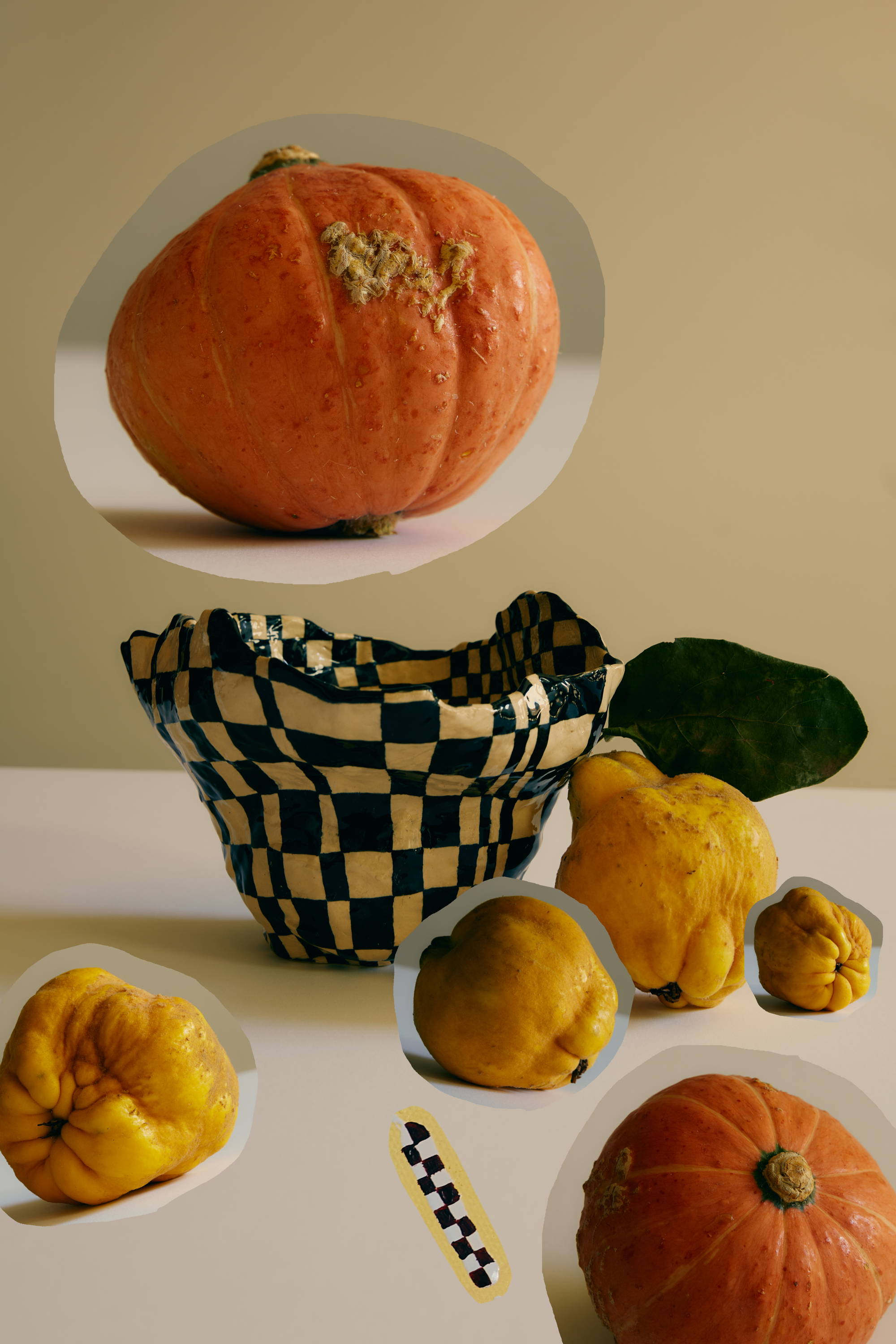 Can you tell us a little bit about your upcoming exhibition and how it came to fruition?
It is on at Yeah, Nice Gallery in Byron Bay from Friday 28th May until 25th June. The lovely Jordi and Holly reached out to me last year and expressed their admiration of my work and asked if I would be interested in showing at Yeah, Nice in 2021. I of course said yes, chose a month and began my work. It's been a journey and I am so grateful to them for their support and this wonderful opportunity.
---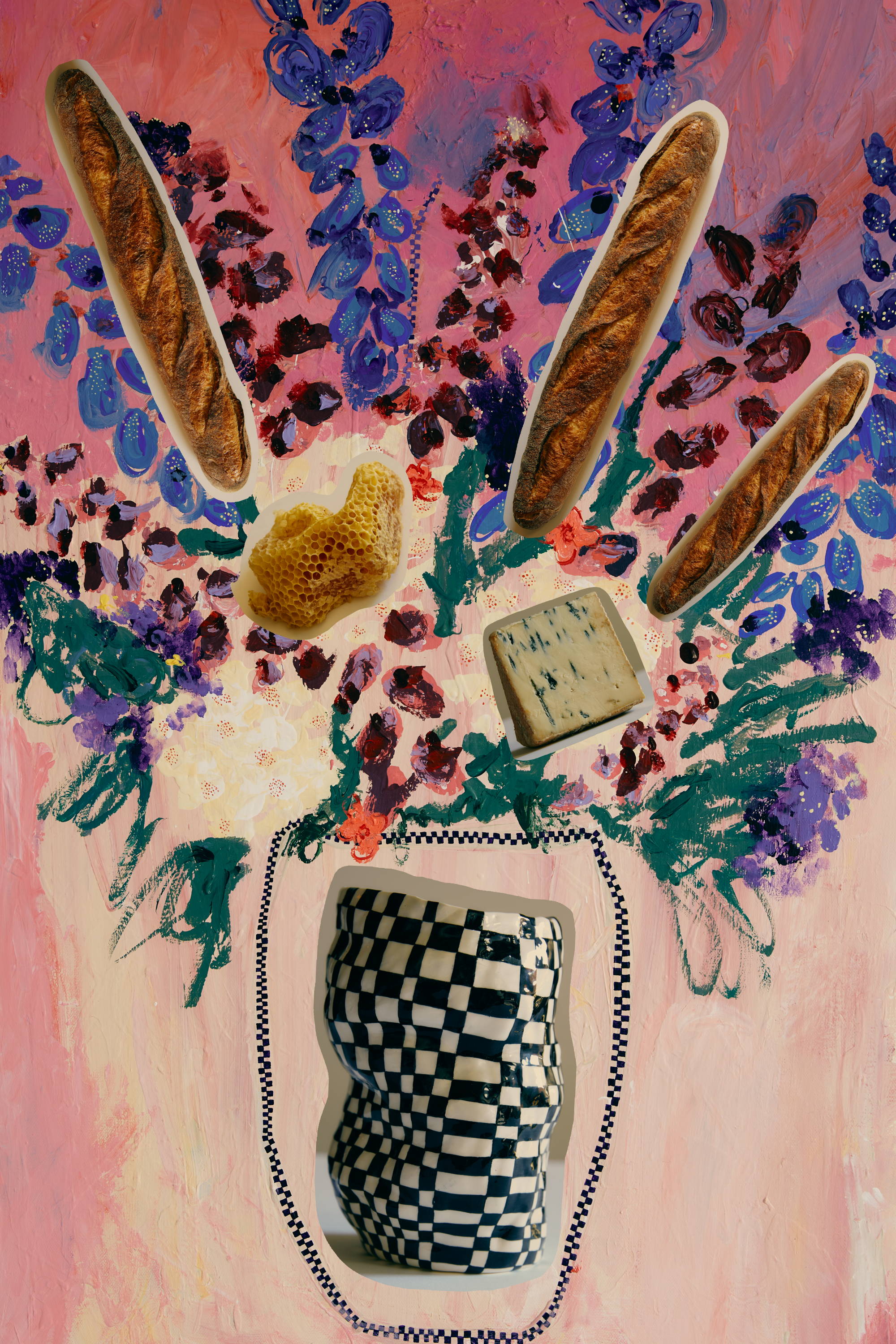 ---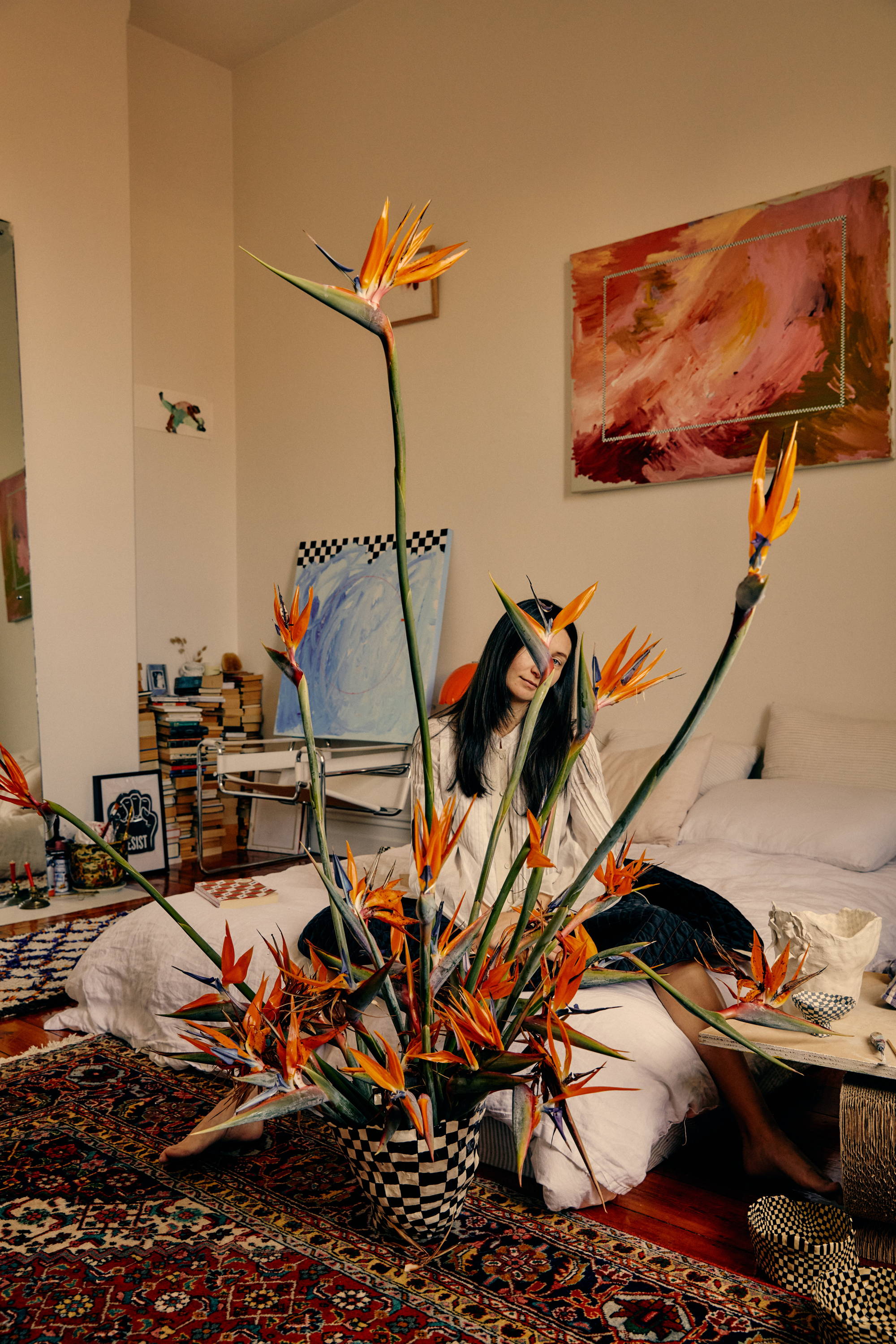 ---
---