How to care for your LM Knitwear
Care Guide —
Do not over wash
Hand-wash your cashmere in a delicate wool-wash (with water just warmer than room temp)
Roll out excess moisture after washing. Place your knit on the towel and roll and press out the excess moisture
Dry knitwear flat in shade so as not to distort the shape. On top of a clothes horse portable washing line is recommended.
Try to never hang your knits as they will likely stretch, always store neatly folded. Avoid centre creases when folding.
Take care when getting dressed. Take your jewellery off and keep your hands closed as your arms travel through the sleeves to ensure you don't accidentally snag your sweater
Purchase a knitwear de-pilling comb if necessary.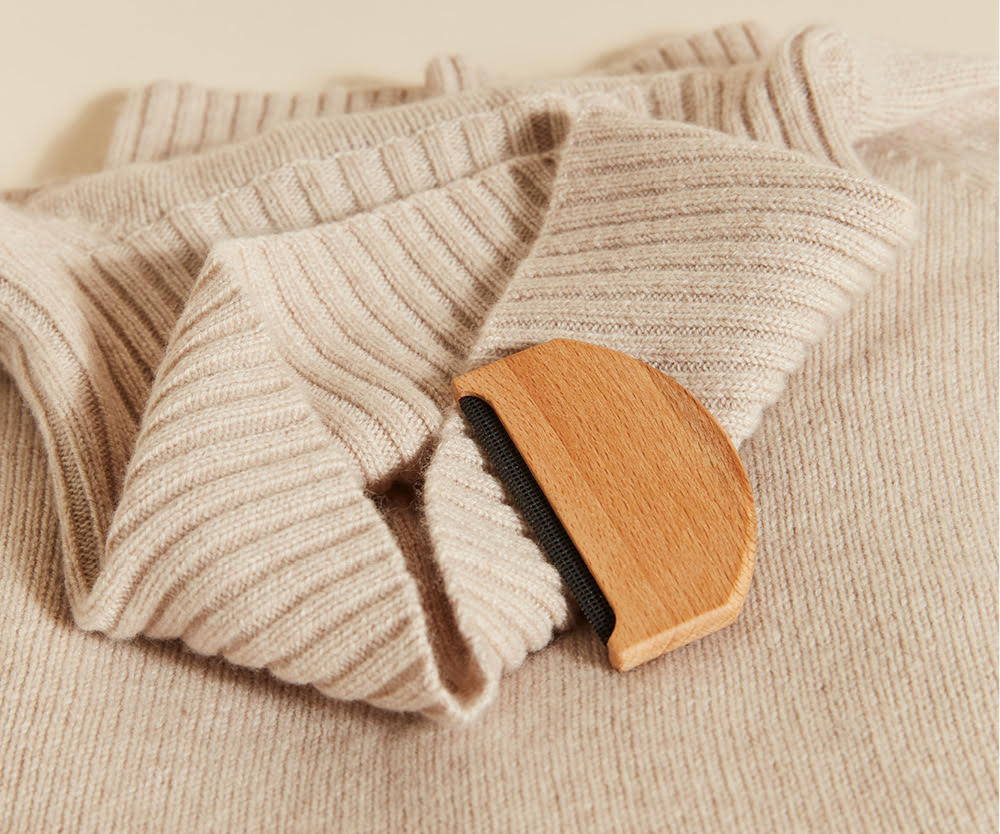 How to use your Cashmere comb —
Refresh your LM cashmere or woollen garments with this pilling comb in these simple steps.
1: Lay your garment on a flat surface
2: Smooth out creases and pull the fabric taut
3: Comb in quick and light strokes in one direction (take extra care on chunky knits)
---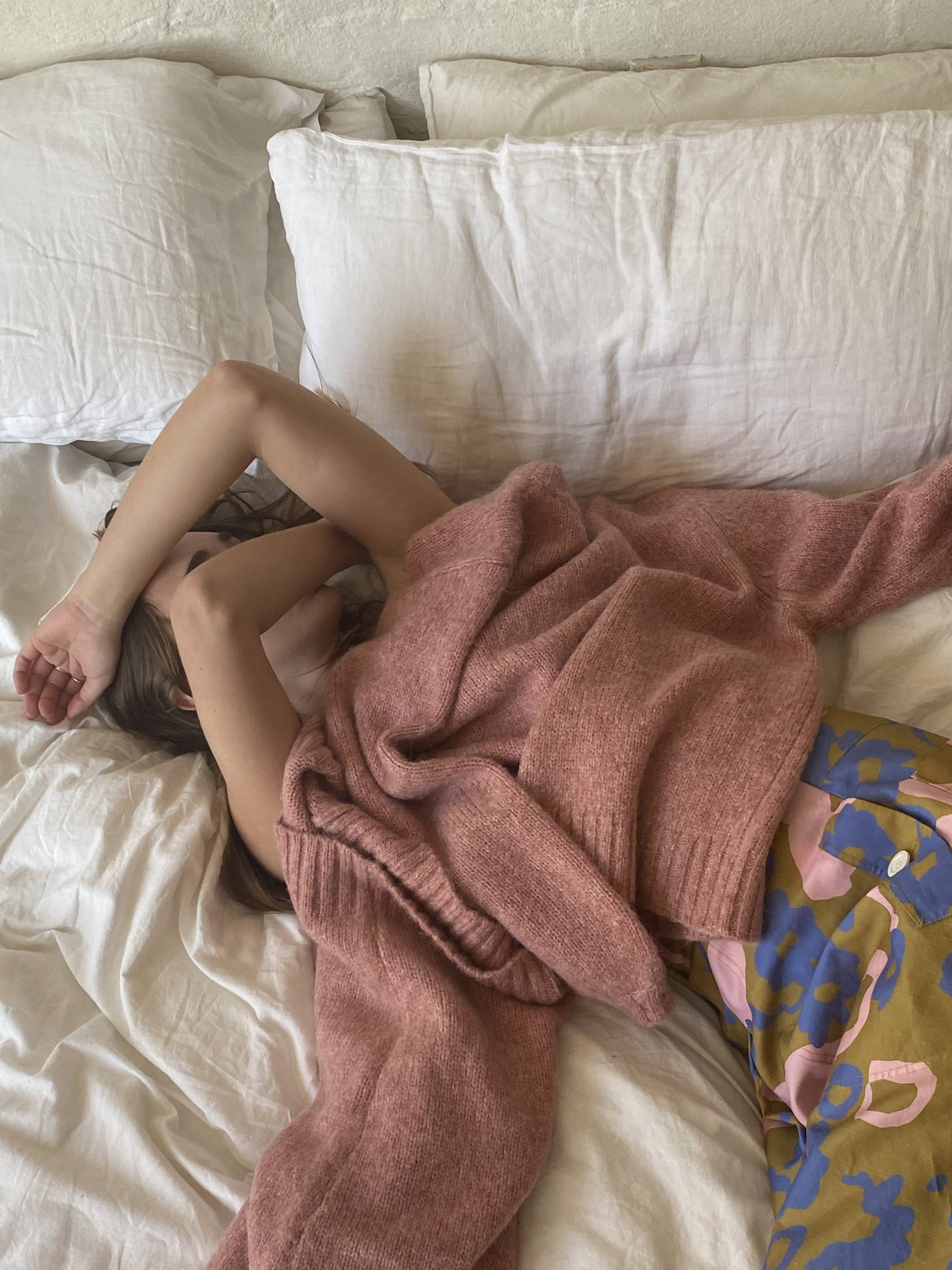 Lee Mathews wool garments are designed to be worn again and again. Made from luxurious natural fibres, our knitwear essentials are a lifelong addition to your winter wardrobe, so enjoy and keep your LM Knitwear in the best possible condition by following these simple guidelines.
LM Cashmere — Cashmere is arguably the softest and most luxurious natural fibre in the world. Its superfine properties make it softer, warmer and more isothermal than sheep's wool, with the ability to be worn directly against the skin. Knitwear made of natural fibres breathes more easily than woven fabrics; even leaving your sweater out to air will refresh it. Pilling or blobbing is an inherent characteristic of all-natural fibres. It does not indicate the quality of your cashmere but rather, authenticates it.
LM Miho Knitwear — Resourcefully and consciously made by upcycling post-consumer waste to limit the impact on our environment, the Miho in Spice is made from a blend of 55% fine wool, 23% recycled cotton and 22% recycled polyester. Milled in Italy this fabric is textural, airy and soft against the skin and has a luxurious look and feel.
The Miho in Husky and Nectarine is an Italian milled blend of 53% wool, 17% alpaca and 30% polyamide. This fabric is textural, airy and soft against the skin and has a luxurious look and feel. The alpaca hair provides a fluffy appearance, the wool gives the wearer insulating warmth and the polyamide allows the fabric to be easier to care for.
To keep knit in ideal condition, turn inside out before folding, hanging or washing.